The healthcare sector in Central and Eastern Europe (CEE) has been transitioning and showing positive signs of growth over the past two decades. This has largely been fueled by the reform of health services becoming a priority on the political agenda. As a result, CEE's healthcare sector is rapidly emerging as an attractive healthcare investment destination for domestic and international investors alike. So, what are the key factors that are creating attractive healthcare investment opportunities in Central and Eastern Europe?
To begin with, rapid demographic changes and rising disposable income across the region is resulting in increased government and individual spending on healthcare facilities. Furthermore, the highly fragmented healthcare market in Central and Eastern Europe provides investors with attractive healthcare investment opportunities such as pursuing a buy-and-build strategy in the region.
In this blog, experts at Infiniti explores the key factors fueling healthcare investment opportunities in Central and Eastern Europe.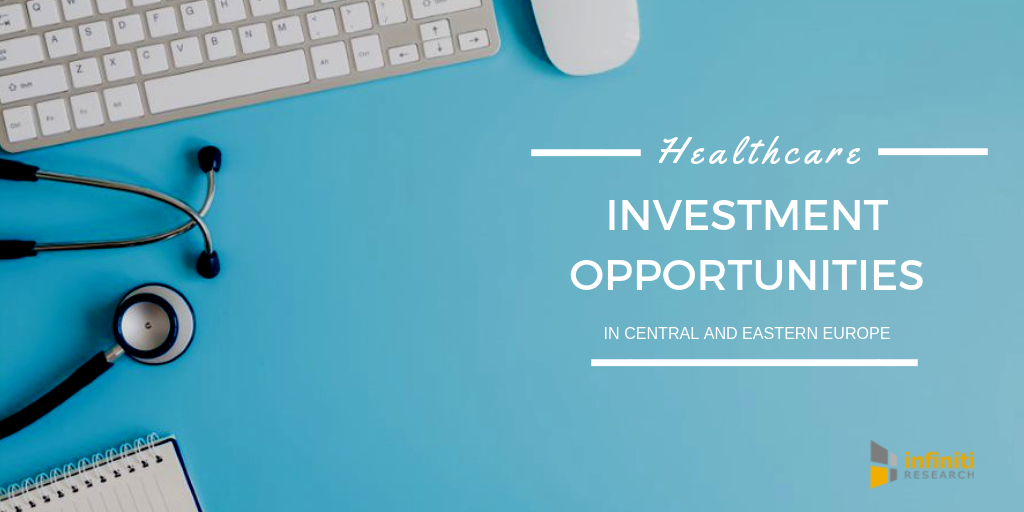 Looking for an ideal healthcare investment strategy? Request a free proposal and learn how our solutions can help you identify an effective strategy and areas of investment that can help you maximize ROI.
Rising healthcare spend
Experts at Infiniti are of the opinion that at the current rate, CEE countries will soon grow leap and bounds in terms of healthcare investments. The healthcare investment opportunities created in the region through increased spending are attracting more and more investors each year. In Poland for instance, total healthcare spending including government and individual spend has surged by over 20% in the last two years. The healthcare spending in CEE regions are primarily increasing due to the aging population due to low fertility rates, the emigration of younger population, and the rising life expectancy. Apart from this, the increasing demand for better and more expensive treatments are fueling demand and more healthcare investment opportunities in Central and Eastern European countries.
Scope of consolidation
The vast potential for consolidation in the region gives better healthcare investment opportunities in CEE. Unlike Western Europe, the ownership of healthcare companies in CEE is highly fragmented, giving plenty of opportunities for consolidation through buy and build strategies. In Western Europe, there are only a few dominant players with regional monopolies in the healthcare market. The rest are mostly dispersed independent family clinics. This means that in Western Europe, even if investors acquire some independent firms, it wouldn't move the needle in terms of market share. On the other hand, in the case of CEE, buying few independent firms can make investors grow rapidly.
Healthcare companies will be required to develop new and different operating models in order to tap into new opportunities. Get in touch with our experts to know how we can help you stay updated with the latest innovations and strategies for success in the European healthcare market.
Attractive healthcare sub-sectors
Some healthcare subsectors tend to attract and provide more healthcare investment opportunities than others. For example, biotechnology is one of the most attractive healthcare subsectors right now. This segment is expected to attract a significant amount of healthcare investment during the next 18 months. Furthermore, biotech companies are particularly attractive acquisition targets for larger pharmaceutical companies as they enable to accelerate the development of innovative products and new drugs. Due to the emergence of clusters across the region, Central and Eastern European regions are a highly fertile hunting ground for healthcare investors.
Final thoughts
Although the need for investment in medical infrastructure meets tight public budgets currently in CEE, healthcare innovations and public-private partnerships can play a vital role in improving the status quo. By adopting advanced healthcare technologies such as cancer screenings, electronic patient registries, improving patient mobility and accessibility to healthcare, and following practices like outcome-based reimbursement, healthcare providers in CEE can create a successful healthcare system and attract more healthcare investments.
Request a free brochure to learn more about Infiniti's solutions for the healthcare industry.