As new establishments chip away the dominance of market leaders, multinational establishments are facing a decline in sales outside their home markets. Keeping abreast of market needs at a regional or country-level will empower you to analyze and realign your global eCommerce strategy for maximum performance. Hence, it's essential to understand and analyze regional differences and demand patterns that affect your strategy.
One method of countering this trending decline is to embrace a localized eCommerce strategy, wherein unique markets and consumer segments are identified and then targeted to meet hyper-local needs and consumer demands.
Looking to redefine your eCommerce strategy to gain an edge in today's complex business world?
Market analysts at Infiniti Research shed light on how organizations develop hyper-localized strategies and leverage local resources to deliver their products, services, and communications to the targeted emerging economies.
Unify customer experiences across channels
Customers across B2B and B2C industries demand unified, personalized shopping experiences. Seamless handoffs between different channels and personalized engagement based on their prior interactions are what most customers crave. A recent survey conducted by our customer intelligence team revealed that most customers connect their personal experiences with brand value, making it crucial for businesses to focus on these areas to gain a competitive edge in the eCommerce industry.
Unified experiences can also empower brands to understand customer activity and how it relates to retail inventory, products, and promotions. Hence, businesses hoping to attract today's digitally-inclined millennial shoppers must unify experiences across all touchpoints. From discovery to delivery, customers in today's world demand truly cohesive retail experiences along their journeys and whatever lies beyond. Would to like to learn more about the role of market intelligence in the eCommerce sector?
Maintain operational standards
Online stores play a significant role in determining brand value and the way consumers interact with a brand. As has always been true of eCommerce, it is essentially a competition between businesses, and brands must analyze the competition, offerings, and pricing strategies while setting benchmarks. Understanding trends and setting benchmarks can help streamline operations and develop compelling deals and counteroffers for their customers.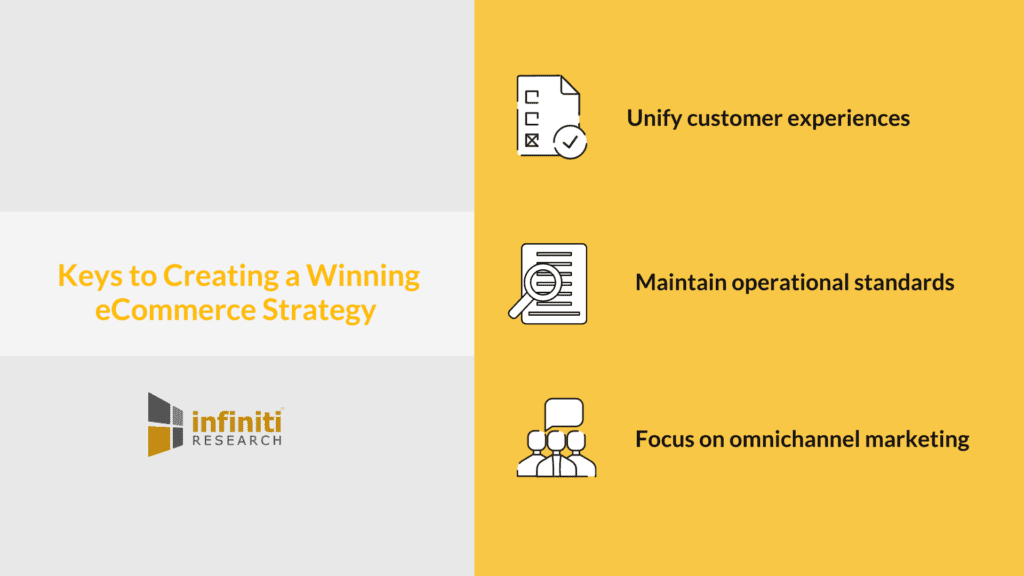 Focus on omnichannel marketing
Today's millennial customers prefer receiving personalized advertising content and messages through digital channels. Businesses can leverage the power of these channels and deliver seamless shopping experiences to these consumers by integrating eCommerce with omnichannel marketing. However, brands must not forget that connected experiences matter across channels and should carefully integrate shopping links into personalized content used in marketing campaigns.
Request more info to determine how your organization can achieve the same benefits as similar companies in your industry.