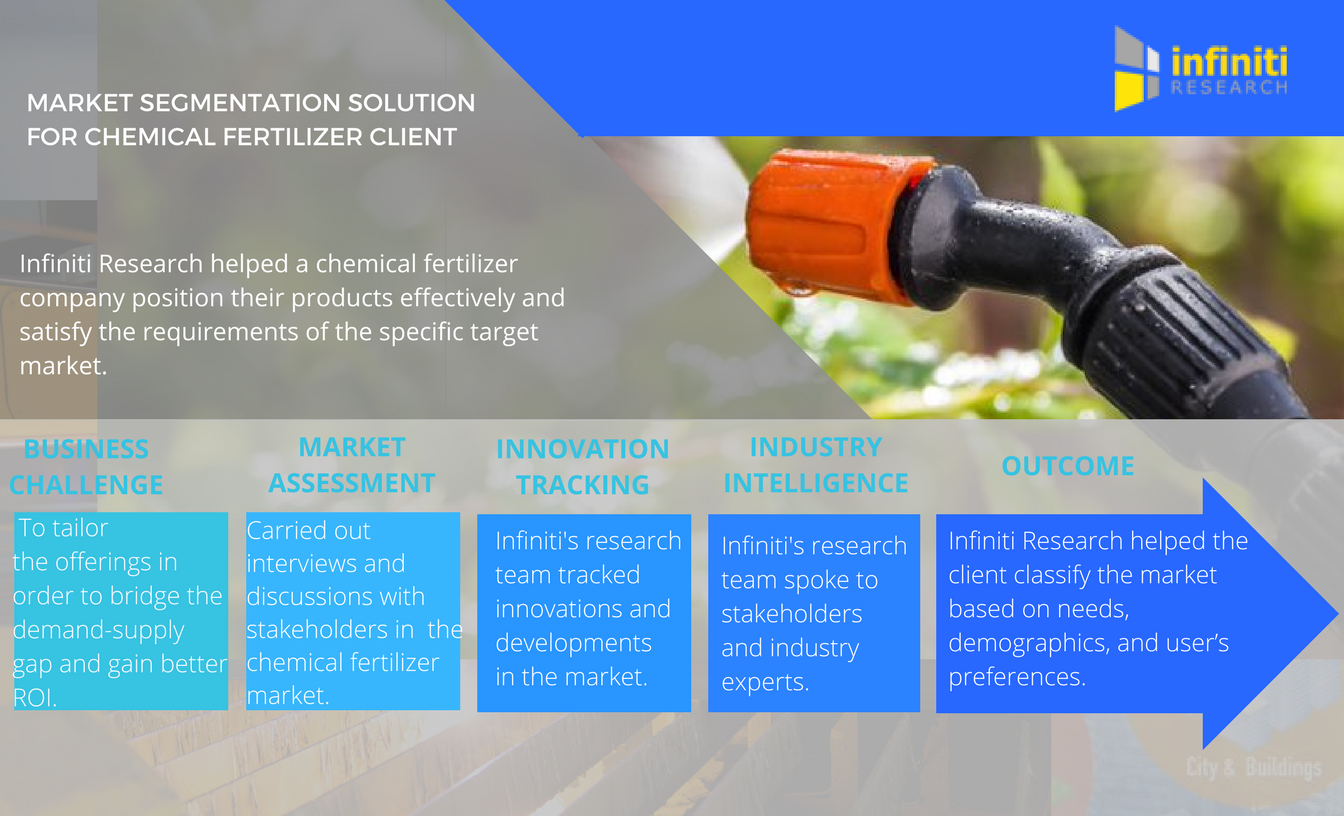 LONDON: Infiniti Research, a global market intelligence solutions provider, has announced the completion of their latest market segmentation solution for a chemical fertilizer client. The chemical fertilizer industry is witnessing considerable growth owing to the growing demand for food production. Due to the exponential rise in the global population, organizations are moving towards the use of effective and low-cost fertilizers for agricultural production. Moreover, the growing demand for plant-based foods products as a dietary supplement is compelling organizations to re-align their product offerings and cater to the needs of the target customers. The demand for crops used for biomass is another factor fueling the growth of the chemical fertilizer market.
"A market segmentation solution helps companies understand their target audience and efficiently sell their product offerings to meet the target demands. The solution also helps companies to allocate their resources to meet the business requirements adequately. " says an expert at Infiniti Research.
Request a FREE proposal today!
The solution offered helped the chemical fertilizer client to devise a suitable marketing strategy to position their products efficiently and satisfy the requirements of the specific target market. The solution also helped the client to maximize profitability by focusing on the company's resources.
Additional Benefits of the Market Segmentation Solution
Understand the buying behavior of customers and identify different segments based on the customer interests
Identify the needs, priorities, and common interests of the customers and adequately position their products to meet the customers' demands
To know more, request a free proposal.
To know more about how our market segmentation solution helped the chemical fertilizer company, request a free brochure.