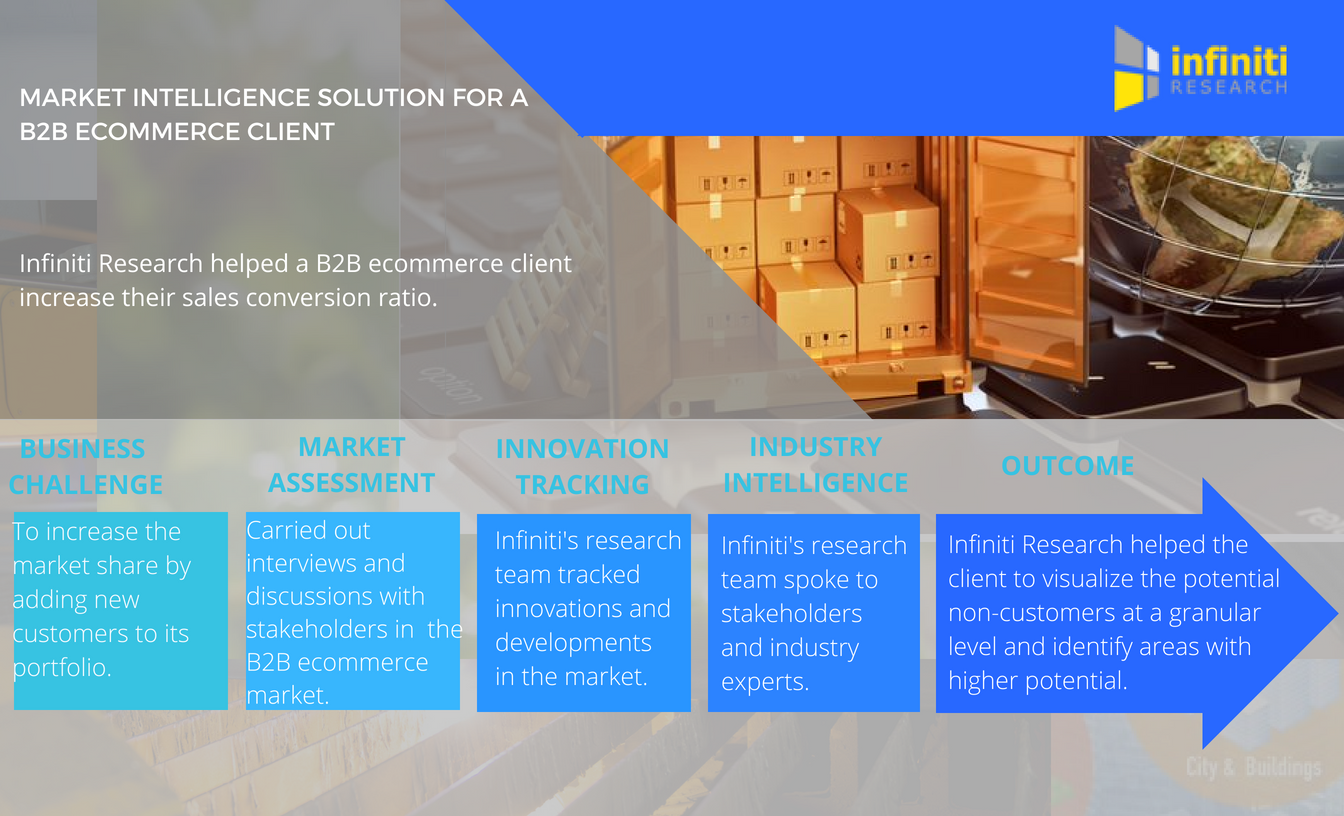 LONDON: Infiniti Research, a global market intelligence solutions provider, has announced the completion of their latest market intelligence solution for a B2B ecommerce company. The B2B ecommerce industry has been evolving rapidly due to the impact of online ecosystem and the constantly changing nature of buyers. The B2B ecommerce industry involves buying and selling of goods and services between companies via an online platform. Increasing internet and smartphone usage are key drivers for the growth in B2B ecommerce industry. Also, the emergence of cloud computing has positively impacted market growth as it offers the required operational agility and scalability for B2B integration.
"With the help of market intelligence solutions, businesses enhance their operational efficiency by identifying gaps in processes, devising strategies to minimize risks, and providing real-time updates. It also helps drive reliability, consistency, and responsiveness across business operations. "says an expert at Infiniti Research.
Request a proposal today! 
The solution offered helped the B2B eCommerce company visualize the potential non-customers at a granular level to identify areas with higher potential for proper resource allocation. The solution also helped the client customer segments that have the highest potential and targeted the potential non-customers with products already identified from the product mix clustering.
Additional Benefits of the Market Intelligence Solution
Obtain a mix of existing and potential customers to identify and target the segments that would be the most profitable
Enhance sales conversion ratio
To know more, request a proposal 
Contact an expert to know more about how our market intelligence solution helped the B2B eCommerce company.