The European manufacturing industry has evolved greatly over the past few years, and technology continues to be a major catalyst for change. This quick pace of technological progress poses significant challenges for companies operating in the manufacturing industry. Supply chain disruptions, risks from third-party vendors, workforce management challenges, and security risks are some of the major business risks in the manufacturing industry. Of all these challenges, supply chain disruptions present the biggest challenge for manufacturing firms. Supply chain disruptions, if not managed properly, can result in potential adverse impacts on the manufacturers' sales and brand reputation. Therefore, manufacturers should build resilience into their supply chains to address critical supply chain vulnerabilities proactively. Risk management strategies enable manufacturers to reduce uncertainty and strengthen relationships with their prospects by ensuring timely delivery of goods.
Business risks in your organization must be continually monitored and addressed before they affect the profits margins. Request a FREE brochure and gain more insights into our services portfolio and to know how risk management will help you effectively address all the risks associated with the organization.
Business Challenge
The client is a manufacturing firm based out of Central Europe. The client faced major challenges due to progressing supply chain disruptions caused due to inventory issues, incorrect demand-supply forecast, and transportation delays. With this, the client was not able to deliver products on time and on-demand. Moreover, without a strategic approach to their global supply chain management and inventory plans, they encountered costly business risks from product overstocks and stock-outs. This eventually affected their customer experience. The company was also unable to meet its annual sales target.
Therefore, by leveraging Infiniti's risk management strategies, they wanted to address all the business risks in the organization. Also, with Infiniti's risk management strategies, they needed to keep their inventory controlled and shipments moving in a timely manner by reducing supply chain complexities. Moreover, with Infiniti's risk management strategies, the client was looking to profitably satisfy market demand by dynamically optimizing production and manufacturing plans, reducing distribution costs, and slashing lead times (the time between the initiation and completion of a production process).
Other key objectives they were looking to achieve with risk management were:
Managing supply chain disruptions

Gaining better control over inventory

Improving visibility into the supply chain
Solutions Offered
The experts at Infiniti Research identified the business risks associated with the client. They also analyzed the structure of the supply chain to render customized solutions to the client. They also analyzed the major competitors of the client in the European manufacturing market and determining risks associated with these companies.
Also, a risk management plan was adopted to transform processes associated with the supply chain. It involved discovering supply chain disruption, recovering that disruption, and redesigning the supply chain. Our experts, with the help of risk management strategies, identified the types of business risk present in the supply chain of the company and helped the client to predict when the events or disruptions were about to occur. Infiniti's risk management strategies helped the client to create strategic business plans that can prevent supply chain breakdowns from impacting the operational efficiency of the organization.
Results and Key Findings
With Infiniti's risk management strategies, the client was able to identify all the risks associated with their inventory management process and suppliers. This helped the firm to successfully onboard new suppliers, manage compliance with regulations and control requirements through multiple supply-chain tiers. Infiniti's risk management strategies also helped the client to gain a thorough knowledge of all the parties involved in the production, storage, and distribution process. This subsequently helped them identify the major risks associated with these processes and revolutionize their logistics management system.
By addressing all the major risks with Infiniti's risk management strategies, the client was able to improve transportation and inventory planning, increase transportation management efficiency, and track just-in-time delivery metrics by analyzing shipping schedules. The risk management strategies further helped the client to reduce distribution costs and cut down the lead time. With this, the company was able to reduce delivery time from the warehouse to customers by 60%. Also, the client was able to meet their quarterly targets, which subsequently enhanced the company's sales rate by 47% in a year.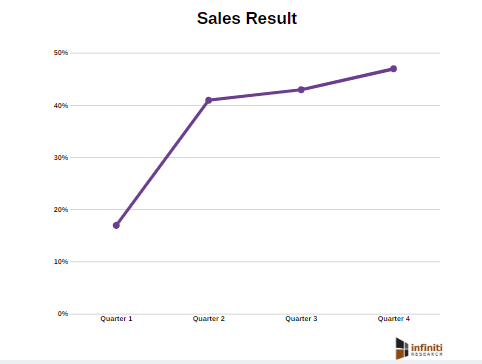 Is your business prepared to tackle all the business risks affecting your organization? If not, request a FREE proposal to know how risk management can help you reduce risks associated with business operations.
What are risk management strategies?
Risk management is used to evaluate the risks involved in an organization, occurring due to changes in business operations, systems, and processes. It facilitates an organization in making informed decisions. As risks are inherent to every business, they must be tackled effectively to minimize their impact on an organization. Strategic risks, compliance risks, financial risks, and operational risks come under business risks. Risk management strategies help companies prioritize and address the main risks affecting an organization by keeping a constant track of them.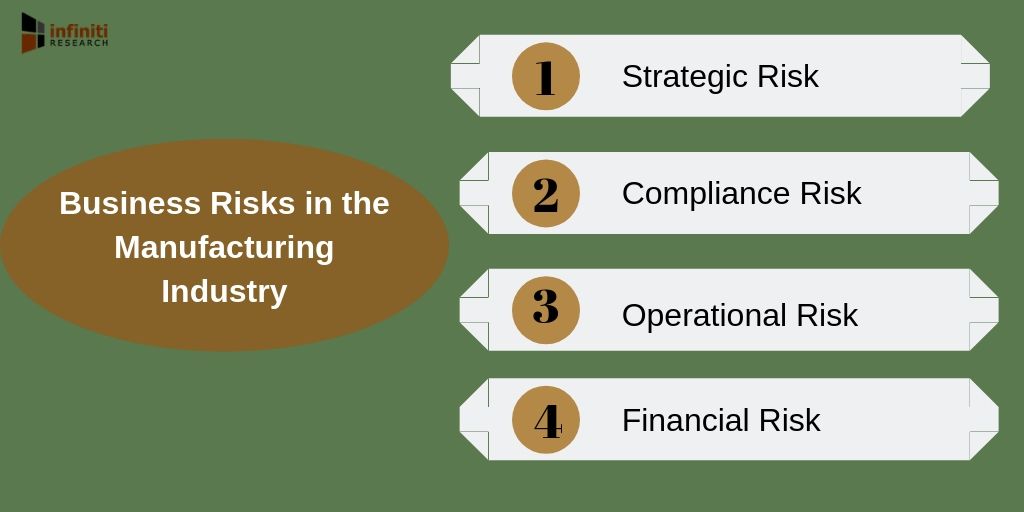 CONTACT US to learn more about risk management and its benefits for your business.