With the increasing incidence of hypertension and diabetes, the prevalence of CKD is anticipated to increase further in the coming years. This will spur the need for kidney transplants or artificial filtering techniques leading to a rise in the demand for market entry strategies. Dialysis techniques such as hemodialysis and peritoneal dialysis help remove wastes and extra salt and water from the body and also control blood pressure. Since peritoneal dialysis (PD) removes body wastes by flushing cleansing fluids in and out of the body, it is continuous and allows patients to easily control extra fluids and also reduces the stress on the heart and blood vessels. Moreover, PD also allows patients to carry out their daily activities with ease or travel with reduced medication, which increases their preference among patients.
Globally, it has been estimated that one in five men and one in four women aged 65 to 74 suffer from chronic kidney disease (CKD) or chronic renal failure.
Though this will increase the growth opportunities for medical device companies in the PD fluids market, intense competition due to the presence of strong competitors will endanger their profit margins. By understanding the perception and importance of PD and identifying key competitors, our market intelligence experts offer actionable insights to help clients in this market space deduce effective growth strategies while entering new markets. By offering clients customized services, our market entry solutions help global conglomerates in the medical device industry realize business risks and identify investment opportunities.
The Business Challenge
To identify potential opportunities in the PD fluids market, the client – one of the leading healthcare companies that specializes in the production of medical supplies – approached Infiniti to engage in a market entry assessment, which would help them understand the perception of their drugs in the PD fluids market. The scope of this market entry assessment was to help the client gain actionable insights to increase their profit margins and gain a deeper understanding of the impact of metabolic acidosis in PD patients.
The primary objective of this market entry engagement was to help the client – a leading provider of products and

services for people with chronic kidney failure across the globe – gain a clear understanding of the perception of their products for patients suffering from metabolic acidosis in the PD fluids market across regions such as Italy, Sweden, and France. Additionally, this market entry assessment also evaluated the level of awareness about acidosis and PD fluids in patients and helped the client in testing their new marketing concept based on acidosis in PD patients.
To gain a clear understanding of the medical device sector's growth prospects in the short and long-term, Infiniti's market intelligence experts have gathered information on the recent developments and products introduced by established players in the industry. Moreover, our market entry specialists also  reached out to industry and procurement experts and conducted focus group discussions with identified nephrologists to understand their views on the market's potential.
Why Infiniti Research is the preferred partner for more than 55 Fortune 500 Companies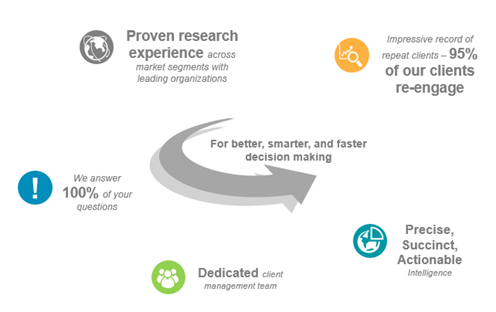 Solution Offered and Business Impact
By deploying an experienced engagement management team of experts, who are familiar with the requirements and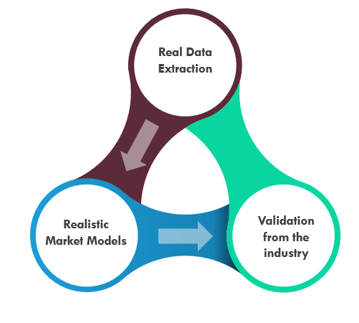 expectations of the global conglomerate during the various stages of the engagement, we helped the client – the global leader in providing products and services for people with chronic kidney failure – obtain actionable insights specific to the PD fluids market across target regions. Additionally, the solution offered by our research team also helped the client in testing the marketing concept for their new drug based on acidosis in PD patients.
In a mere span of just 12 weeks, the client – an established company that offers dialysis services and products in more than 100 countries across the globe – gained a deeper understanding of the role of metabolic acidosis in PD patients and also understood the perception of their new drug for PD in the PD fluids market. Furthermore, to help the client gain insights on the price awareness among PD patients and healthcare professionals and their willingness to pay for the solution, a spend analysis assessment was carried out.
By realizing the need to filter the right respondents who have complete visibility on PD, our market entry assessment experts adopted a human intelligence model to identify, shortlist, and approach respondents across the target regions. To assess the challenges specific to the healthcare industry, Infiniti's engagement management team also developed a comprehensive proprietary database that consists of information on more than two million industry experts, key opinion leaders, major competitors, and end-users.
Benefits of Our Integrated Approach to Market Entry
In a mere span of 12 weeks, the client – a renowned company that introduces innovative products for treating patients with kidney failure and other chronic diseases – saw numerous benefits in terms of identifying the major influencers and the most profitable patient segments across Italy, Sweden, and France. Moreover, with the help of our market entry assessment, the client also gained insights on the awareness/perception/importance of acidosis in PD patients and the decision criteria for the prescription of PD fluids.
Here are some of the key points appreciated by our clients
Dedicated Market Intelligence Portal.

A centralized platform for the collection, storing, processing, reporting, and dissemination of information with the specific purpose of assisting clients gain insights on market entry. This portal includes comprehensive information on quantitative and qualitative aspects on target markets, competitors and end-users.

Collaborative learning.

We leveraged the experience of our healthcare team and our technical capabilities to enable report-sharing and other collaborative features appreciated by client teams.

Database Access.

Access to a patient database containing information about 60+ medical diseases and conditions, such as patients undergoing treatment, untreated patients, and patients with chronic conditions.

Interactive Dashboard.

Using our Portal based solution for healthcare professionals, we took a design-first approach to problem-solving and helped break through previously held assertions.

Value for Money.

Infiniti's dedicated client management team customizes reports to suit business requirements and offers the best insights for every dollar spent.
A must-read market entry assessment for strategy experts and decision makers looking to develop effective market entry strategies for peritoneal dialysis.