Customer Satisfaction Analysis for a Packaging Company
Packaging directly influences purchasing intent and customer satisfaction. A recent study shows that customers are 20% more likely to purchase and use products if they are happy with the packaging. This is pressurizing companies in the packaging industry to innovate packaging by focusing on not only the appearance but also their functionality and safety. Moreover, as packaging is key to brand image, product trials, and repeat purchases, companies in the packaging industry are also forced to constantly measure customer satisfaction and make changes in their processes to enhance brand loyalty and customer retention. This is where companies realize the importance of leveraging customer satisfaction analysis.
Are you interested to know how satisfied your customers are with your products or services? Our customer satisfaction analysis can help. Request a FREE brochure to learn more about our services.
Business Challenge
The client is a global player in the packaging industry based out of Ireland. The company supplies packaging products to the pharma, healthcare, and food industry. The client noted a dip in their sales rate due to their inability to adapt to rapid market changes. Also, lack of market access and advanced technology were making it more difficult for the company to satisfy their customers' needs and requirements. The packaging company also started losing customers to their competitors.
The client, therefore, approached Infiniti Research to leverage their expertise in offering customer satisfaction analysis solutions. With Infiniti's customer satisfaction analysis solutions, they wanted to assess the changes in their customers' behavior and understand their needs to devise value maximization strategies to enhance the customer experience.
The client also wanted to:
Understand the reasons behind customer churn and identify the market requirements
Identify competitors' unique strategies that drive customer satisfaction
Identify the needs and requirements of customers regarding packaging
Understand the satisfaction rate of customers regarding various packaging materials
Understand the common characteristics of customers to target their unique needs
Understand customers' perspective and build capabilities to gain a leading edge compared to their competitors
Solutions Offered
To help the client gain detailed insights into their customers' requirements and measure customer satisfaction level, the experts at Infiniti Research conducted a customer satisfaction analysis. The factors such as customers' needs, buying patterns, and reasons for customer churn were analyzed. Also, the experts analyzed the strengths and weaknesses of their competitors to build value maximization strategies to enhance market share.
Infiniti helped the client to improve their products according to customers' requirements. The customer satisfaction analysis further helped the client to realize the increasing demand for sustainable packaging. This helped the client to focus more on sustainable packaging materials to drive sales. Also, the client was able to differentiate their product offerings according to customers' needs and demands. This increased customer retention and gradually resulted in higher outcomes for the company. With Infiniti's customer satisfaction solution, the client was also able to enhance customer lifetime value. Moreover, customers' suggestions for product improvement enabled great improvements in sales for the company.
Request a FREE proposal to know how we can help you improve customer loyalty and identify best practices to reduce customer churn.
Importance of Customer Satisfaction Analysis for Packaging Company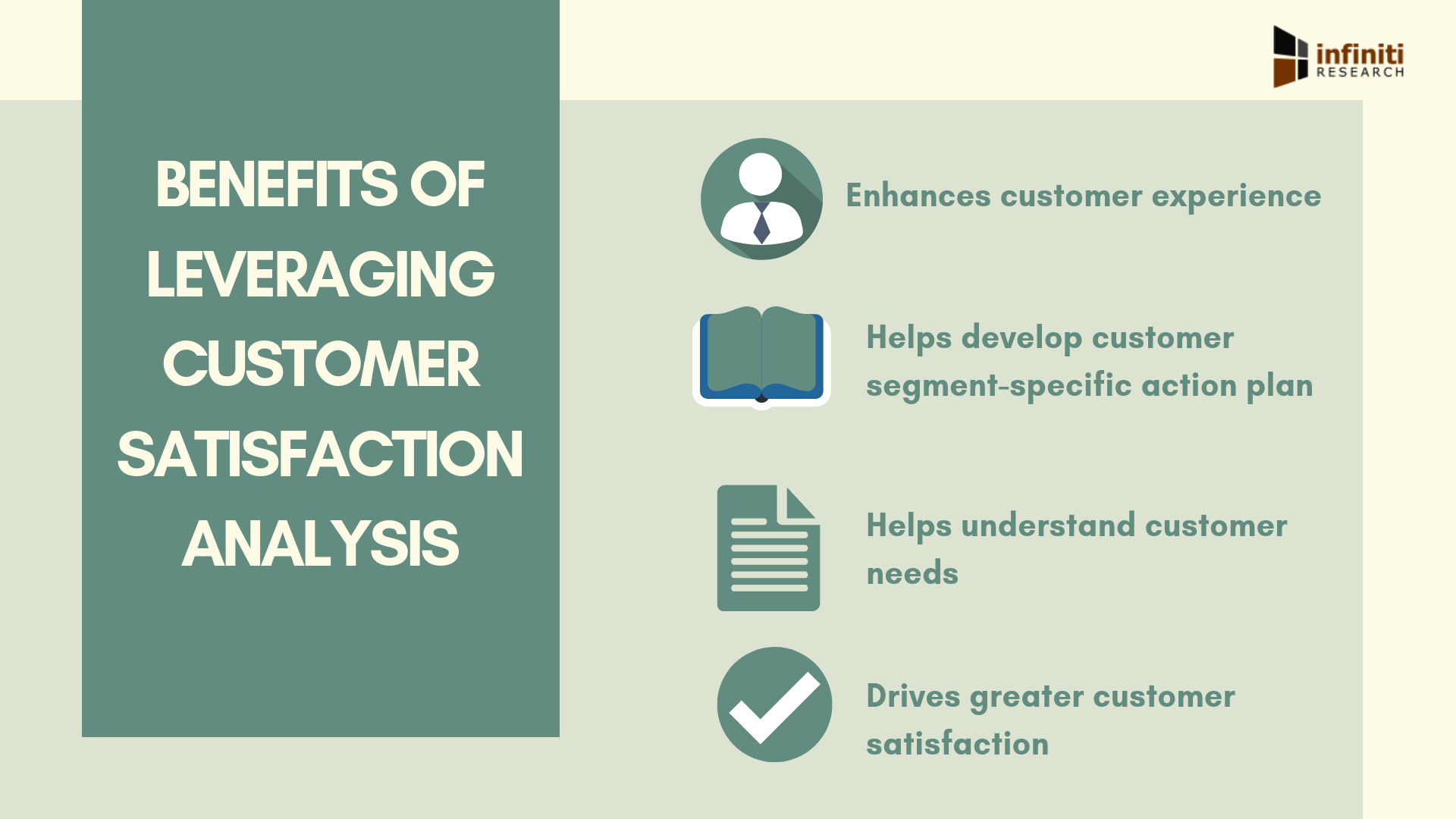 With rising customer expectations and demands, customer satisfaction analysis is becoming important for companies in the packaging industry to understand customers' perspectives of their products and services. Also, recent studies show that packaging directly influences customers' buying behaviors and satisfaction levels. Therefore, it becomes imperative for packaging companies to leverage customer satisfaction analysis to understand customer's evolving needs and adapt to today's competitive marketplace.
CONTACT US to learn how we can help you understand your customer's experience with the brand.