Increasing number of people diagnosed with diabetes coupled with a rise in the number of people monitoring their blood glucose levels at home is envisaged to result in the growth of the market space.
Safety lancets are single-use blood sampling devices that form an integral component of the sharps injury prevention program in healthcare centers, clinics, laboratories, and doctor's offices. By using safety lancets, needle-stick injuries and infections can be eliminated. Personal lancets are disposable and can be easily used at home to make vein punctures and collect small blood samples.With numerous technological advancements in the home healthcare industry, the lancet market is expected to witness precipitous growth. Increasing preference for the self-monitoring of blood glucose (SMBG) coupled with the launch of innovative products by glucose-monitoring manufacturers is expected to result in an increase in the number of patients performing blood glucose tests at home.
As per the International Diabetes Federation, in 2013, the number of patients diagnosed with diabetes across China and India was 100 million and 65.1 million, respectively, and by 2035 the numbers are expected to surge further. Consequently, many manufacturing companies in emerging markets

such as China, Taiwan, and India have started providing lancets at a very competitive price. Another major challenge is the fact that most people find it extremely inconvenient and painful using a lancet on themselves. In a controlled study conducted by the British Medical Journal in 2009, it was found that the number of participants reduced with repeated SMBG trials.
Infiniti's team of experts have contrived effective market entry solutions with the help of detailed market intelligence studies. Our team of research specialists works closely with device engineers, medical device manufacturers, and key experts in the safety lancets market to meet the specific needs of our client. We also substantiate recent developments and innovations in the lancets market through secondary journals and reach out to relevant stakeholders to understand their views on the current and future market scenario.
The Business Challenge
To obtain a better understanding of the lancets market, the client – a world-leading medical device company that develops, manufactures, and sells safety lancets, personal lancets, and pen needles for insulin injection – approached Infiniti to engage in a market intelligence study that would offer insights into the global safety lancets and personal lancets market for regions such as North America, Latin America, Europe, the Middle East and Africa, and the APAC region.
The primary objective of this market intelligence assessment was to help the client analyze the trends, challenges, competitive landscape, and market drivers for the safety and personal lancets market. The market intelligence engagement also offered a detailed overview of the latest technology standards and its

distribution structure. Moreover, it also helped the client assess the overall market landscape of safety and personal lancets in the target regions. To gain a clear understanding of the market's growth prospects, Infiniti's research experts engaged with various key stakeholders, KOLs, manufacturers, and suppliers to analyze the factors affecting the market's growth.
Why Infiniti Research is the preferred partner for more than 55 Fortune 500 Companies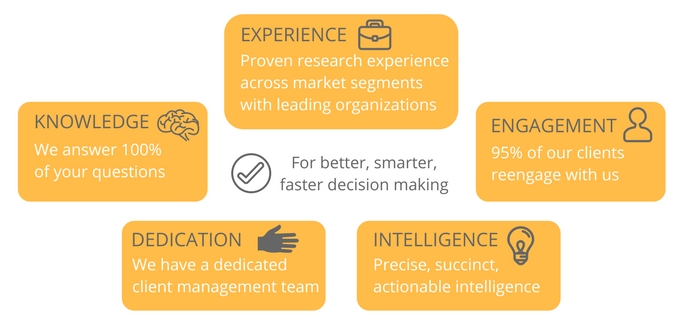 Solutions Offered and Impact
By analyzing various market research reports, annual reports, news aggregators, and company presentations, our experienced market intelligence team helped the client obtain a clear understanding of the current market trends in the industry across the target regions. The exhaustive qualitative and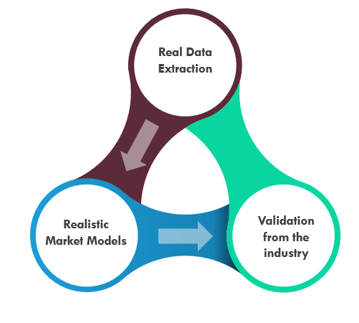 quantitative research methodologies followed by our industry specialists helped determine the key market trends and drivers affecting the growth of market-leading players. A broad range of published literature was also evaluated by the research experts to develop an initial hypothesis and analytical framework for the market intelligence study. This helped the market intelligence experts offer insights on the competitor's market share and key distributors in the safety and personal lancets market.
In a short period of time, our market intelligence team helped the client assess the challenges, trends, and analyze the various research and development activities specific to the safety and personal lancets market. Moreover, the client also gained a holistic overview of the current distribution structure, regional product portfolio and price, and the global usage of lancets and its technology standards for the target regions. Our research experts also mapped the market landscape and the competitive market participants' behavior to formulate effective market-entry solutions. With the help of this market intelligence assessment, the client was able to understand the market size of safety and personal lancets.
Benefits of our Integrated Market Intelligence Approach?
In a short time frame of eight weeks, the client saw clear benefits from our market intelligence engagement. The client gained numerous insights, especially in terms of identifying the consumption trends by market, drivers, and competitive landscape for the safety and personal lancets market.
Here are some of the key points appreciated by our clients
Dedicated Market Intelligence Portal

. A centralized platform for the collection, storing, processing, reporting, and dissemination of information with the specific purpose of assisting the decision-making process and developing actionable insights. This market intelligence portal includes comprehensive information on quantitative and qualitative aspects on target markets, competitors and end-users.

Collaborative learning

. We leveraged experience of our healthcare team and our technical capabilities to enable report-sharing and other collaborative features appreciated by client teams.

Database Access

. Access to a patient database containing information about 60+ medical diseases and conditions, such as patient undergoing treatment, untreated patients, and patients with chronic conditions.

Interactive Dashboard

. Using our market intelligence portal based solution for healthcare professionals, we took a design-first approach to problem-solving and helped break through previously held assertions.

Value for Money

. Infiniti's dedicated market intelligence team customizes reports to suit business requirements and offers the best insights for every dollar spent.
A must-read market intelligence case study for strategy experts and decision makers looking to develop effective growth strategies for the safety and personal lancet market.