Businesses want to attract the right talent towards a certain job; this can be achieved with the right employee value proposition (EVPs) strategy. EVPs are the benefits and perks that employees receive for their performance at work. An engaged workforce drives productivity, leading to efficient work processes and increased customer satisfaction. EVPs have been proven crucial to attracting, hiring, and retaining the best talent in the industry. This goes a long way in helping prioritize the HR policies, thus creating a strong brand in the eyes of people in the workforce engagement. People, rewards, opportunity, work, and organization are considered essential for driving the employee value proposition wheel. It is imperative for an organization to have a clear employee value proposition plan for creating a successful employer brand.
One of the biggest challenges in the talent management market is ensuring a supply of talent sufficient to match the estimated demand, especially when the demand is very hard to predict. At Infiniti, we address this challenge with the help of employee engagement surveys as part of employee research and help companies measure their employees' motivation levels in real time. This process involves key stakeholders including senior management, marketing, HR, and existing employees. Measuring employee engagement and acting on feedback received successfully drives EVP strategy. By analyzing the key factors that will influence growth, Infiniti's market intelligence solutions help players in the market understand the growth prospects of having an effective EVP strategy. With years of experience, our market intelligence team developed a thorough understanding of client's target audience and a detailed approach while defining the EVP strategy.
The Business Challenge
To create an effective employer brand, the client – a family of companies with roots in the corrugated fiberboard business – approached Infiniti to engage in a market intelligence study that would help in understanding the various attributes required to create a successful EVP strategy. The scope of this engagement was to understand the company's philosophy and key cultural attributes from the legacy data to get a view about the organization and its best practices.
The primary objective of this market intelligence study was to distill the qualitative data from the legacy data and focus group discussions to aid in the development of an EVP strategy which highlights the key strengths in each EVP category and the areas of improvement. This engagement also helped understand the key areas to focus that were derived from the data distillation process. Furthermore, this assessment helped the client understand areas of improvement which are relevant in different organizations.
To access relevant information and insights and to ensure the accuracy of data collected from open-sourced information sources, Infiniti's market intelligence experts conducted several interviews and discussions with stakeholders across the business landscape to understand the existing EVP strategies. With complete access to a broad range of public and proprietary databases, our experts also assessed, organized, and analyzed relevant published information, and developed contact details of market stakeholders. Additionally, to measure the success of the companies' existing EVP strategy, our market intelligence experts reached out to existing employees and other key business executives to understand their views on the current employer brand.
Why Infiniti Research is the preferred partner for more than 55 Fortune 500 Companies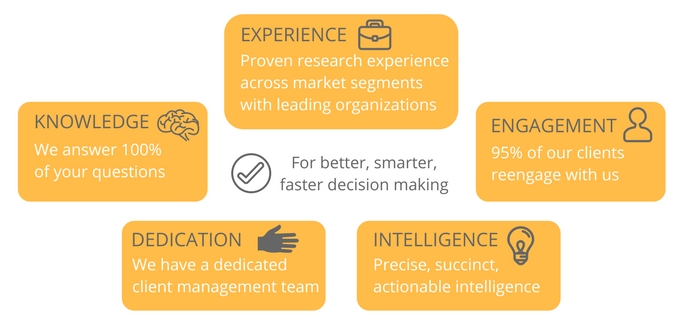 Solutions Offered and Impact
By analyzing secondary research journals, comprising proprietary and other open secondary sources like paid industry databases, annual reports, media platforms, news aggregators, industry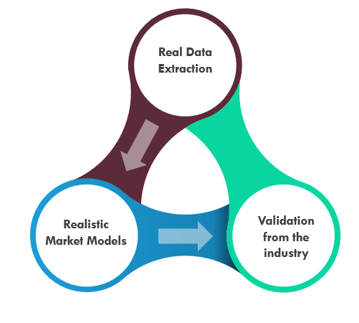 forums, company presentations, and employee surveys, our market intelligence team offered the client insights on developing the right EVP strategy and employer brand. Additionally, the market intelligence assessment helped the client understand the company's philosophy and various key cultural attributes from the legacy data about the company.
In just a few weeks, the client was able to distill the qualitative data from legacy data and 13 focus groups discussions, that were comprised from different companies, departments, and various functional titles, to identify the key strengths and areas of improvement. By engaging in various employee surveys and studies, our market intelligence team shed more light on all the pillars of the EVP categories such as work, organization, people, reward, and opportunity. The client gained clear insights on company's philosophy and cultural attributes obtained from the legacy data to get a better view about the company and its practices.
Benefits of our Integrated Approach?
In a few weeks, the client – a family of companies with roots in the corrugated fiberboard business – saw numerous benefits in terms of identifying various cultural attributes and company's philosophy to deduce an effective employee value proposition strategy. Additionally, the recommendations from our market intelligence experts also helped the client distill the qualitative data from legacy data and FGDs to aid in the development of an effective EVP strategy. The client also analyzed the strongest EVP pillars and areas of differentiation needed to create a powerful employer brand in the market.
Here are some of the key points appreciated by our clients
Dedicated Market Intelligence Portal. A centralized platform for the collection, storing, processing, reporting, and dissemination of information with the specific purpose of assisting the decision-making process and developing actionable insights. This market intelligence portal includes comprehensive information on quantitative and qualitative aspects on target markets, competitors and end-users.
Collaborative learning. We leveraged experience of our healthcare team and our technical capabilities to enable report-sharing and other collaborative features appreciated by client teams.

Database Access

. Access to a patient database containing information about 60+ medical diseases and conditions, such as patient undergoing treatment, untreated patients, and patients with chronic conditions.
Interactive Dashboard. Using our market intelligence portal based solution for healthcare professionals, we took a design-first approach to problem-solving and helped break through previously held assertions.
Value for Money. Infiniti's dedicated market intelligence team customizes reports to suit business requirements and offers the best insights for every dollar spent.
A must-read market intelligence case study for strategy experts and decision makers looking to develop effective employee value proposition strategy and understand the key strengths needed for a powerful brand.