Screw pumps are primarily used for regulating and handling the flow of fluids with varying characteristics across industries. Owing to rapid industrialization, manufacturers are leveraging the applications of screw pumps to attain agility and flexibility in large production and supply chain operations. Advances in technology, latest innovations, and fierce competition have driven manufacturers to adopt advanced mechanisms such as hydraulic screw pumps into the current systems.
Hydraulic screw pumps have several advantages over conventional screw pumps including less vibration, high durability, and low noise; therefore large industries with extensive production capabilities prefer hydraulic screw pumps. With additional benefits such as cooling, fluid transferring, and lubrication associated with hydraulics, the market is primarily driven by the oil and gas industries for handling a variety of fluids with distinctive characteristics.
Infiniti's research experts have a deep understanding of the market which helped them provide strategic insights to the client in terms of market assessment, competitive landscape, and plan positioning.
The Business Challenge  
A US based company wanted to understand the market landscape for hydraulic screw pumps including market dynamics, emerging trends, growth drivers, challenges, and competition. Without a clear visibility of the market size and potential, the client was unable to develop an effective growth strategy and take necessary actions. As a part of the market assessment, the client wanted to gain insights into the demand for their products across different geographical regions. They needed clarity about their existing aftermarket and the opportunities which would help them understand future opportunities.
Why Infiniti Research is the preferred partner for more than 55 Fortune 500 Companies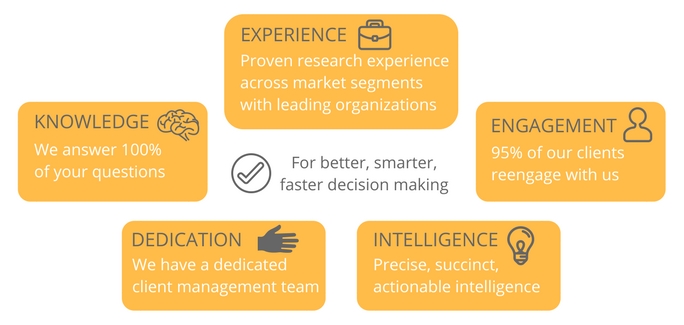 Our Research Methodology
Infiniti's market assessment experts carried out a detailed study to ensure the accuracy in the information obtained. An initial hypothesis was developed around the target segments, and the potential respondents were identified through robust secondary research. Furthermore, we collated information from external sources including company publications, case studies, journals/magazines, news aggregators, and industry forums.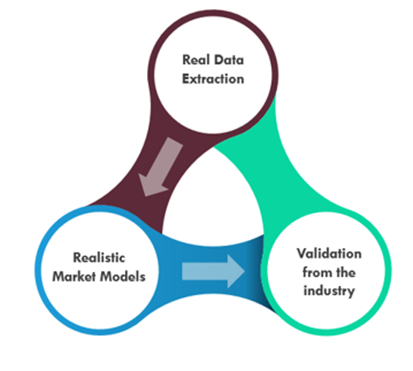 With an exhaustive dashboard of information obtained from more than two million industry experts, manufacturers, buyers/purchasers, consultants, analysts, and members of trade associations, our research experts were able to make recommendations to the clients. To gain better insights into the market landscape, the market assessment team prepared a proprietary database comprising of high quality and accurate information derived from qualitative and quantitative surveys with effective response rate. A combination of top-down and bottom-up data modeling approach coupled with multiple validations from primary and secondary sources ensured that the entire data estimation model was free of errors and incorrect assumptions.
Benefits of Our Integrated Approach
After a detailed analysis and comprehensive benchmarking exercise, the company obtained an in-depth understanding of the market potential. In a span of 10 weeks, our market assessment team analyzed the market size based on screw configuration, bearing design, suction mechanism, and end-user application segments (oil and gas, water and wastewater management, chemical, and power).
We identified the key competitors, their products, regulatory timelines, and technologies employed which helped the client make informed decisions. Moreover, the client saw clear benefits from our relationship; not only in terms of the revenue impact or analytics turnaround time but also in terms of the experience we were staging for them by exposing them to a new way of problem-solving.
Some of the key points appreciated by our clients
Dedicated Market Assessment.

A centralized platform for the collection, storing, processing, reporting, and dissemination of information with the specific purpose of assisting the decision-making process and developing actionable insights. This portal includes comprehensive information on quantitative and qualitative aspects on target markets, competitors and end-users.

Collaborative learning.

We leveraged the experience of our market assessment team and our technical capabilities to enable report-sharing and other collaborative features appreciated by client teams.

Interactive Dashboard.

Using our portal-based solution for healthcare professionals, we took a design-first approach to problem-solving and helped break through previously held assertions.

Value for Money.

Infiniti's dedicated client management team customizes reports to suit business requirements and offers the best insights for every dollar spent.
A must-read case study for strategy experts and decision makers looking for effective market assessment and market research services.