To achieve a stable workplace environment, both employees and employers play a pivotal role in catering to the demands of the target audience. Through an effective employee engagement study, employees can understand their role in the organization; subsequently fulfilling the organization's purpose and objectives. In the milk packaging space, employee engagement helps leading businesses understand their employees, proactively focus on their goals, and provide regular and constructive feedback. Furthermore, with the help of a robust employee engagement study, businesses can draw out employees' knowledge and ideas to restructure their prevailing products and enhance business performance. Also, efficiently devising an employee engagement strategy helps milk packaging companies understand employee perceptions and behavior and their potential impact on business performance.

To keep the employees satisfied and drive business further, renowned organizations in the milk packaging space are approaching companies like Infiniti. Infiniti's employee engagement solution helps leading businesses in the milk packaging space understand the best practices for achieving the personal aspirations and ambitions of employees. Furthermore, businesses can embrace change, seek out ways to improve, and deliver optimal results with the help of such solutions.
The Business Challenge
A renowned milk packaging products company with a considerable number of manufacturing units spread across various locations was facing certain predicaments. The client, a globally acknowledged milk packaging company, wanted to increase employee satisfaction and improve business performance. The client wanted to leverage digital technologies to develop new types of packaging solutions for their products. Furthermore, the client wanted to understand their employees' behavior and improve employee satisfaction. Also, with the help of employee engagement, the client wanted to address the challenges associated with safety and deliver best-suited products to their customers.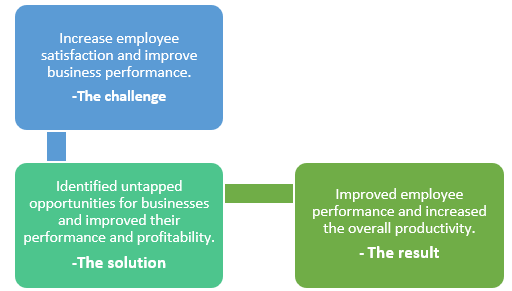 Want more information about our employee engagement study?

Our Approach
With an aim to identify key strengths and areas for improvement, Infiniti's employee engagement experts carried out a comprehensive research comprising interviews and discussions with leading stakeholders in the milk packaging space. The analysts at Infiniti also reached out to numerous key opinion leaders to understand their views on employee engagement in the milk packaging products space. To better analyze employees' behavior, Infiniti's employee engagement experts collated information from various proprietary sources such as paid industry databases, company presentations, news aggregators, and industry forums.
Employee Engagement Solution Benefits:
Identified untapped opportunities for businesses and improved their performance and profitability
Devised measures and initiatives to increase emotional attachment
Attracted new customers and improved customer retention
Developed a more engaged workforce and increased ROI
Increased production and organizational performance
Benefits of Our Integrated Approach
In a mere span of 12 weeks, the milk packaging client gained numerous benefits in terms of employee performance and increased the overall productivity. Furthermore, the client was able to attract new customers and improve the organization's brand awareness. Also, through an effective employee engagement study, the client was able to profile the employees that exhibited better performance. The employee satisfaction also assisted the client to devise new measures and initiatives to increase the emotional attachment of the employees.
A must-read case study for strategy experts and decision makers looking to develop an understanding of the packaging industry.