Participation of not-for-profit organizations in subsidized breast cancer screening drives and the advent of 3D mammography or digital tomosynthesis to play a fundamental role in driving the demand for mammography devices across the globe.
Breast cancer is one of the most prevalent forms of cancer and the leading cause of mortality among women worldwide. Several techniques and tools are available for screening breast cancer, including mammography, MRI, and clinical examination, among others. However, mammography remains the gold standard technique for breast cancer screening as it is cost effective, has a shorter procedure time, and has high sensitivity and specificity rates.
The early detection of breast cancer dramatically increases patients' chances of survival, so it is critical that they have access to the most effective methods of diagnosis. A recent development in screening technology for breast cancer is digital breast tomosynthesis or 3D mammography. Though it is still not available to most patients, studies show that it may have some advantages over traditional 2D mammography. However, a principal drawback of 3-D mammograms is the increased cost. Not all insurers cover 3D mammograms; as a result, patients may need to pay a surcharge if they opt for them. However, as of 2015, Medicare started covering 3D tests, and various state programs have also started offering coverage of 3-D mammograms.
Although hospitals and diagnostic centers are the primary end users of mammography devices, not-for-profit organizations are also actively involved in delivering mobile mammography services. Portable mammography devices are installed in trucks and are deployed to various geographical areas for conducting screening programs. This has been an attractive means for charity, awareness and community funding.
Increased awareness about the advantages of early diagnosis of cancer and improved healthcare facilities are some of the pivotal factors driving the market for mammography devices in countries of North America, Asia-Pacific, and Latin America. The global mammography devices market is minimally impacted by the sale of refurbished devices in the market. The trend for such refurbished devices has increased in the recent past due to increasing financial pressures on hospital management due to economic instabilities, and rising healthcare costs. However, this impact would be offset by new technology low-cost devices that are expected to replace old devices in the near future.
Infiniti's competitive intelligence solutions help players in the medical devices industry determine the business landscape and strategies of their competitors. With a deep dive analysis of the market landscape, our team delivers insights within very short turn-around time. Our research team reach out to industry experts, and key end-users to understand their views on the mammography market's growth potential.
The Business Challenge
With an aim to identify the business landscape, the client – a leading global manufacturer and supplier of diagnostic products, medical imaging systems, and surgical products – approached Infiniti to engage in a competitive intelligence study that would help the client assess the competitive landscape for mammography devices. The scope of this competitive intelligence study was to provide the client key insights on its competitor's pricing structure and strategies.
The primary objective of this competitor intelligence study was to obtain an in-depth understanding of the competitive landscape for mammography devices across the US, Germany, China, Great Britain, Australia, and France. Additionally, the engagement would also focus on portfolio mix and adjustment strategies, customer-specific insights, and regional sales structure and strategies of the competitor.
Infiniti's competitive intelligence team had recently worked with the client on a similar engagement and was aware of the requirements and expectations during the various stages of engagement. This ensured quick execution and smooth process flow as the study evolved. The competitive intelligence team tracked the latest innovations and developments in the mammography devices market through secondary journals and white papers. Our research experts also reached out to relevant stakeholders such as channel partners, business executives, traders, dealers, and suppliers to get a holistic overview of the market scenario.
Why Infiniti Research is the preferred partner for more than 55 Fortune 500 Companies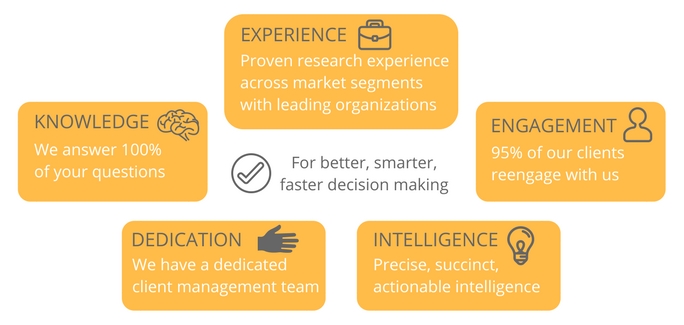 Solutions Offered and Business Impact
By following a proven blended research methodology of acquiring information from various sources such as news aggregators, annual reports, media platforms, industry forums, and company presentations, our competitive intelligence experts developed comprehensive insights on the target market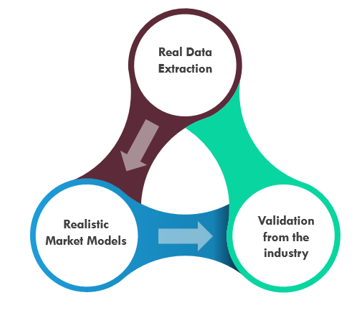 for the desired regions. The competitive intelligence study performed by our experts also involved a pricing strategy assessment of the client's key competitors. With the help of Infiniti's competitive intelligence solutions, the client gained clear insights on competitor's marketing concepts and its product portfolio in the market.
Infiniti's competitive intelligence experts have developed an extensive proprietary database to assess the challenges specific to the healthcare industry that consists of information on more than two million industry experts, key opinion leaders, payers, end-users, and distribution channels.
Towards the end of eight weeks, our competitive intelligence study helped the client – a leading manufacturer of medical devices and diagnostic products – understand the competitor's consumer and pricing strategies and business landscape specific to the target regions.
Benefits of Our Integrated Approach
The client saw numerous benefits in terms of understanding various business segments of the mammography devices of its competitor across specified locations. That also included an in-depth qualitative and quantitative insights on portfolio mix and portfolio adjustment strategies of the client's competitor.
Here are some of the key points appreciated by our clients
Dedicated competitive Intelligence Portal

. A centralized platform for the collection, storing, processing, reporting, and dissemination of information with the specific purpose of assisting the decision-making process and developing actionable insights. This portal includes comprehensive information on quantitative and qualitative aspects on target markets, competitors and end-users.

Collaborative Learning

. We leveraged the experience of our healthcare team and our technical capabilities to enable report-sharing and other collaborative features appreciated by client teams.

Database Access

. Access to a patient database containing information about 60+ medical diseases and conditions, such as patients undergoing treatment, untreated patients, and patients with chronic conditions.

Interactive Dashboard

. Using our Portal based solution for healthcare professionals, we took a design-first approach to problem-solving and helped break through previously held assertions.

Value for Money

. Infiniti's dedicated client management team customizes reports to suit business requirements and offers the best insights for every dollar spent.