Whether you're a start-up or a well-established company, it is becoming vital to reinvent your traditional marketing strategies and incorporate new approaches to target different customer segments. Also, focusing on the right channels to reach the target customer base and attaining a wider understanding of the company's target market is becoming imperative to gain a leading edge in the market. This is where the real power of target market analysis comes in. Leveraging target market analysis can help companies determine the target customers from a pool of customers to whom you would want to sell your products or services.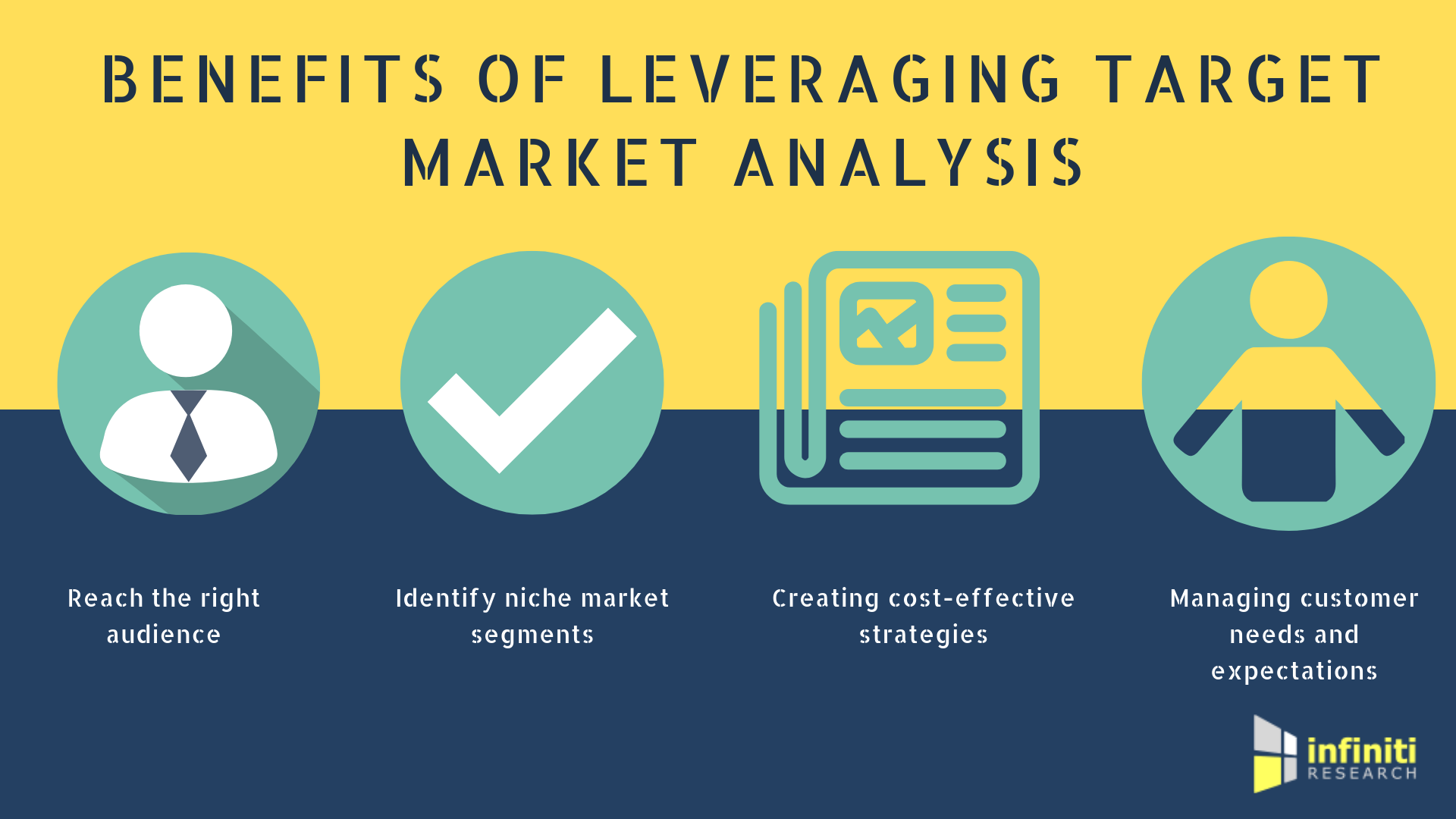 Want to identify the right target customer groups and devise personalized marketing strategies for them? Request a FREE proposal today!
Importance of Target Market Analysis for Businesses
1: Reach the right audience
As a marketer, you'll always attempt to market your products and services to a large customer base. But, this can result in wastage of marketing budget and resource as you'll be marketing to consumers who are not interested in what you have to offer. In this context, identifying lucrative customer segments and creating personalized marketing strategies can help you efficiently utilize your marketing budget. This is one of the major benefits of leveraging target market analysis. For instance, with millennials becoming the generation with more buying power in the United States, it's becoming imperative for major companies in the United States to identify their unique needs and demands and devise personalized strategies to attract this segment of customers.
2: Identify niche market segments
In today's competitive marketplace, rather than trying to reach a large audience group, focusing on niche market segments can help achieve maximum profitability. Target market analysis helps businesses to identify the needs and requirements of niche customer segments, tailor products in the right way, and communicate efficiently with the target group. Furthermore, it also involves conducting target market segmentation analysis, which makes it easier for businesses to serve customers with similar needs and requirements together.
Is your company offering multiple products and services? If yes, you'll need to create a target market segment strategy for each product and service category. We can help. CONTACT US now!
3: Creating cost-effective strategies with target market analysis
Once you understand your market, you can make well-informed business decisions on media allocation. Consequently, you can create personalized promotion strategies to lure targeted customers. Furthermore, constantly tracking marketing performance and conducting A/B testing can help you tweak your marketing plans when required. This will eventually enhance the return on marketing investment.
4: Managing customer needs and expectations
Target market analysis helps businesses to efficiently meet the needs and demands of their customers by tailoring products and services for them. By efficiently managing customers' expectations, businesses can achieve huge profitability and outpace the market competition. Furthermore, it helps businesses in devising target marketing strategies through which businesses can arrive at a decision on whom to direct their marketing and sales efforts to achieve maximum savings.
Still wondering how market analysis can help your business? Request for more info.