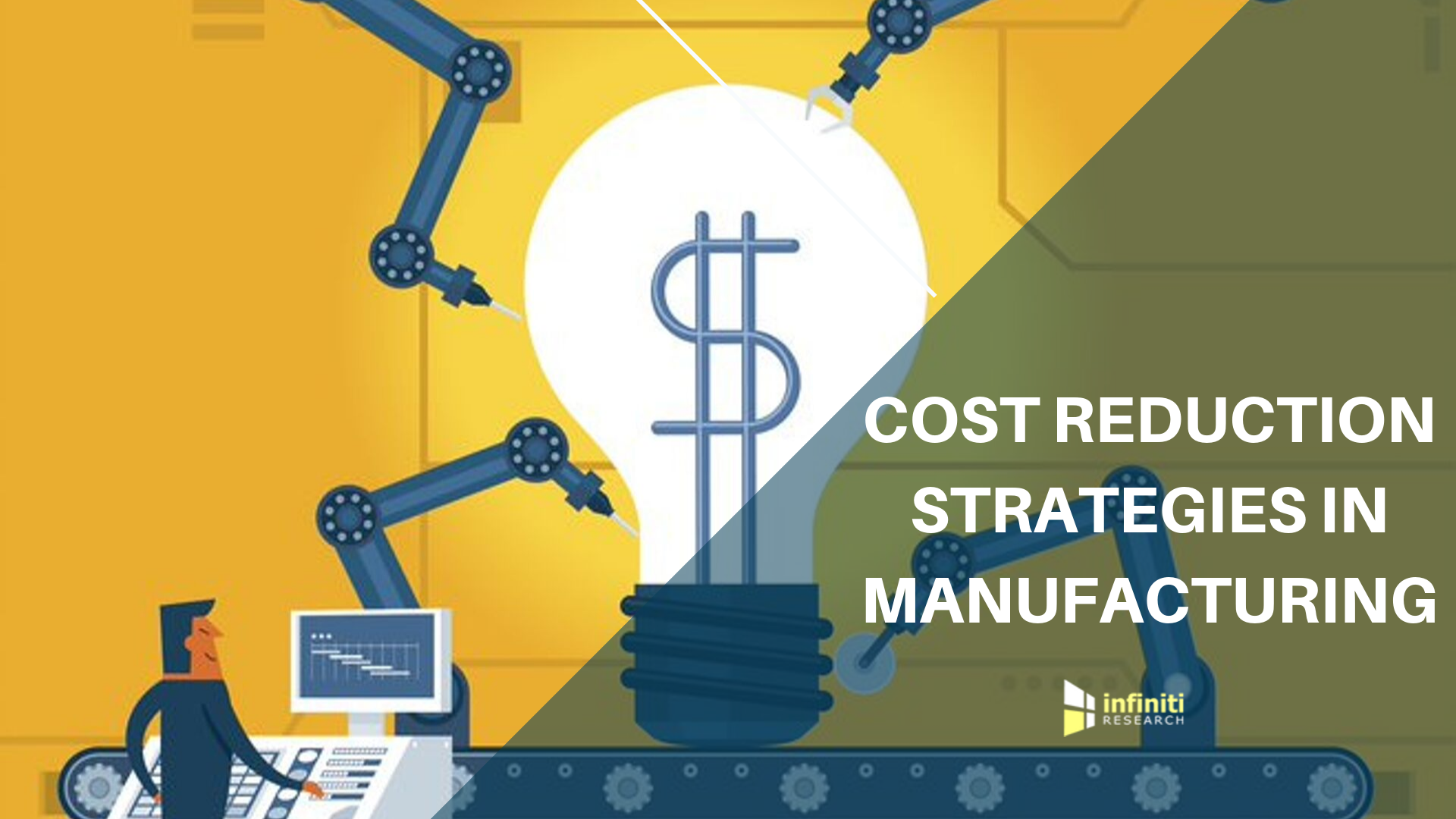 If the production method is inefficient businesses are less likely to profit from it, irrespective of how impressive their products are. Rather than increasing the price of the product in such situations, it is advisable for manufacturing companies to lower the production costs and the manufacturing overhead costs.
What are manufacturing overhead costs?
Manufacturing overhead is concerned with a company's manufacturing operations and includes the costs incurred in the manufacturing facilities other than the costs of direct materials and direct labor. Manufacturing overhead costs include all the indirect costs incurred during the production process. Our most successful clients focus on ways to improve costs, profits, and flexibility by reducing manufacturing costs. Manufacturing cost reduction efforts can result in significant product cost savings, manufacturing cost-saving, and life cycle cost saving especially when companies implement the right strategies for the reduction of manufacturing overhead costs.
It is vital for manufacturers to reduce their manufacturing overhead costs without having to compromise on the quality and quantity of the products. Not sure how to achieve this? Request a free proposal from our industry experts to find out.
Cost reduction strategies in manufacturing
Cut down material costs
One of the simplest ways to reduce manufacturing overhead costs in by cutting down the material costs. This can be achieved by tweaking product designs and effectively utilizing all the resources available at hand. It is always beneficial to opt for simpler designs and cost-saving raw materials. The leftover materials including cardboard, metal, and paper can be sent for recycling.
Optimize employee performance
Employees in manufacturing companies must be trained to keep pace with the changing consumer expectations. Training and development activities must be carried out to enhance the skills and productivity of employees in manufacturing facilities. Qualified and skilled employees can help businesses minimize their manufacturing overhead costs that occur due to production inefficiencies.
Get in touch with our experts to know how our advanced solutions for the manufacturing industry can help your business to trim down expenses while improving business efficiency.
Negotiate with suppliers
Another way of significantly reducing the manufacturing overhead costs is to negotiate with the suppliers to reduce prices. To gain a reasonable price reduction from the suppliers, manufacturers can try offering larger deposits and ensuring that all the bills are settled on time.
Control inventory storage and purchases
The longer stocks are held, the more is the warehousing costs incurred by manufacturers. To avoid this and reduce the resulting manufacturing overhead costs, manufacturers must have a fair idea of when to resupply so that they do not get stuck with excess or obsolete inventory. Furthermore, adequate care must also be given to avoid inventory shortages. Inventory shortages lead to backorders which require manufacturers to add extra shipping costs and even worse, they can lead to unsatisfied consumers. Request a free brochure to learn more about Infiniti's solutions for the manufacturing industry.