Many transformations are being witnessed within the European cybersecurity market, with efforts coming from the public and private sectors. The rise in connected devices, a mature regulatory framework, and strong demand drivers have further bolstered the cybersecurity ecosystem. However, finding profitable growth opportunities is a major hurdle for businesses. This has made it vital for cybersecurity solution providers to conduct an in-depth growth opportunity analysis to identify new, profitable opportunities.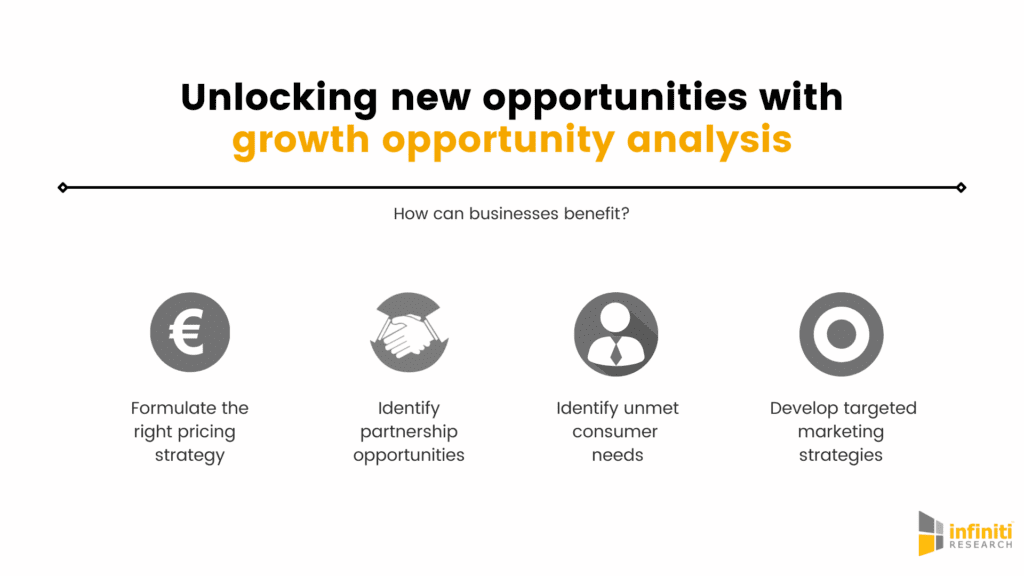 About the client
The client is by far one of the most well-known cybersecurity solution providers in the market. Headquartered in Switzerland, the company looked to other countries for growth opportunities from its inception, establishing its first office in the late '70s. In 1990, the client merged with a leading cybersecurity company, broadening their product and service portfolio to include cloud and cloud security services.
We help our clients identify strategic growth opportunities driven by market trends to meet unmet customer needs and expand into newer market segments. Request a free proposal if you're looking for similar solutions.
Business challenge
Despite its undisputed success, the client found several inefficiencies while expanding their business operations beyond its home market. Hence the client needed to decide whether to invest in or close a failing business unit. The difficulty in forecasting market size made it challenging for the team to maintain its growth momentum and find new growth opportunities in the mature European and North American markets.
The cybersecurity business environment has become increasingly challenging due to a rise in competition. Therefore the cybersecurity services provider found itself in an unfamiliar position and were on the lookout for a customized solution to address their challenge. The challenges included increased price competition in several key segments and sub-segments, a rise in new players entering the market, and high competitive pressures.
The company faced challenges in building updated systems and processes to keep up with the dynamic market requirements and consumer demands. These challenges were further compounded, leading to a rise in operational costs. The client realized that analyzing the key competitors is not enough to thrive in a competitive market. They needed to attain a more comprehensive understanding of the markets to find new growth opportunities and expand business operations. The company approached us looking to leverage our expertise in growth opportunity assessments to address their challenges.
We have the expertise required to support any current insight needs that you may have. If you have any queries, please feel free to contact us, and our team will be happy to assist you.
Solution offered
The client wanted to devise a growth strategy to identify emerging markets and build a substantial position by addressing the needs of its growing consumer base. To help the client, we conducted an in-depth growth opportunity analysis of target and under-served markets. This shed light on market needs, potential product benefits, growth potential, and competitors. Growth opportunity analysis also helped determine the capital investment, analyze the ROI, and develop launch strategies for new segments.
However, the successful execution of the strategy for developing markets required flexibility, the ability to adapt to local business requirements, and a long-term perspective for building a sustainable business. Hence we adopted a holistic approach to growth opportunity analysis to help the client assess market dynamics and find suitable segments. It included the following phases-
Frame storming
Market research
Capability mapping
Primary research
Stakeholder interviews
Competitor mapping
Adopting this six-step approach to market growth opportunity analysis helped the client determine the capital investment, analyze the ROI, and develop a robust strategy to expand the operation by successfully pursuing new growth opportunities.
Request a free brochure for insights on how market intelligence solutions can support your business requirements and help you make crucial business decisions.
Business outcome
Growth opportunity analysis enabled the client to gain detailed insights on new market opportunities across geographies. The strategic insights helped the client outpace the competition in the new cloud services market segments.
Within six weeks, the client witnessed a remarkable increase in the profits generated from the new markets.
Growth opportunity analysis also empowered the client with-
Insights on global market trends, including market drivers, limitations, and technology trends
Detailed revenue forecasts and growth opportunities in the market over the next five years
The future market and consumer demand outlook
Why choose Infiniti's growth opportunity analysis solution
To find new growth opportunities, businesses must understand the competitive landscape and market attractiveness. Growth opportunity analysis helps organizations to find new opportunities to connect their products and services with the end-users.
Growth opportunity assessments also help organizations comprehend the potential challenges and barriers to entry by shedding light on the business environment across niche market segments. Infiniti's approach to market growth opportunity analysis is comprehensive and has helped various companies to gain actionable data and insights to devise effective strategies and successfully capitalize on new opportunities. Looking for in-depth insights on the business benefits of growth opportunity analysis? Request more info now!