In the US healthcare sector, there is relentless focus being given to understanding patients and determining ways to improve patient care. For an extremely complex and sensitive industry like healthcare, market research is vital to identify the actual needs in advance and undertake evidence-based decision-making rather than being reactive to a perceived need. Healthcare market research is all about analyzing and interpreting data to obtain information that can be used to predict future events, actions, or patient behavior. Furthermore, the escalating cost, intense competition, a larger number of choices, and growing dissatisfaction among patients are some of the key factors making healthcare market research vital for survival.
Request a free brochure to gain more insights into our healthcare market research services and understand how we can help your organization engage in data-based decision-making.
Benefits of healthcare market research
If you are still not convinced why your organization must invest in healthcare market research, here are some key factors to consider:
Fill service delivery gaps
Healthcare solutions are overly complex and sophisticated in nature. Using healthcare market research services, providers can assess and identify gaps in their service delivery model and thereby generate stronger patient relationships and outcomes. For instance, with the help of healthcare market research, providers can assess if the staff is struggling to manage data capturing processes and identify ways to solve this issue to ensure that the engagement remains strong in the future.
Finding it difficult to identify service delivery gaps in your organization? Request a free proposal to know how we can help!
Gain product and service development insights
With the rising competition in the healthcare sector, customer acquisition and retention cannot rest on the organization's past success alone. It is essential to be constantly updated on the changing customer needs and identify new market innovations. Healthcare market research helps organizations in the healthcare sector to remain innovative and updated on the most practical and profitable ways to enhance their product/service offerings. This is highly useful in not only increasing the customer retention rate but also in increasing new customer acquisition.
Stay ahead of market competition
Earlier, only a few major organizations supported by numerous smaller and niche providers dominated the healthcare market. This is not the case today. Owing to the rise in disruptive technology and the influx of venture capital from investors who are keen on high-risk, high-reward models, the healthcare market is now experiencing higher convergence and competition. Although for consumers of healthcare solutions this is a positive development as it leads to more choice and better prices, for businesses in the healthcare sector it means that they are at risk of finding themselves competing with a larger number of players for the same market share. Healthcare market research is a smart, strategic, and proven hedge against this risk as it helps healthcare providers stand out in the market through a clear, and actionable understanding of who they need to reach, why and how.
What are some of the key best practices for successful healthcare market research? Download this free resource to find out: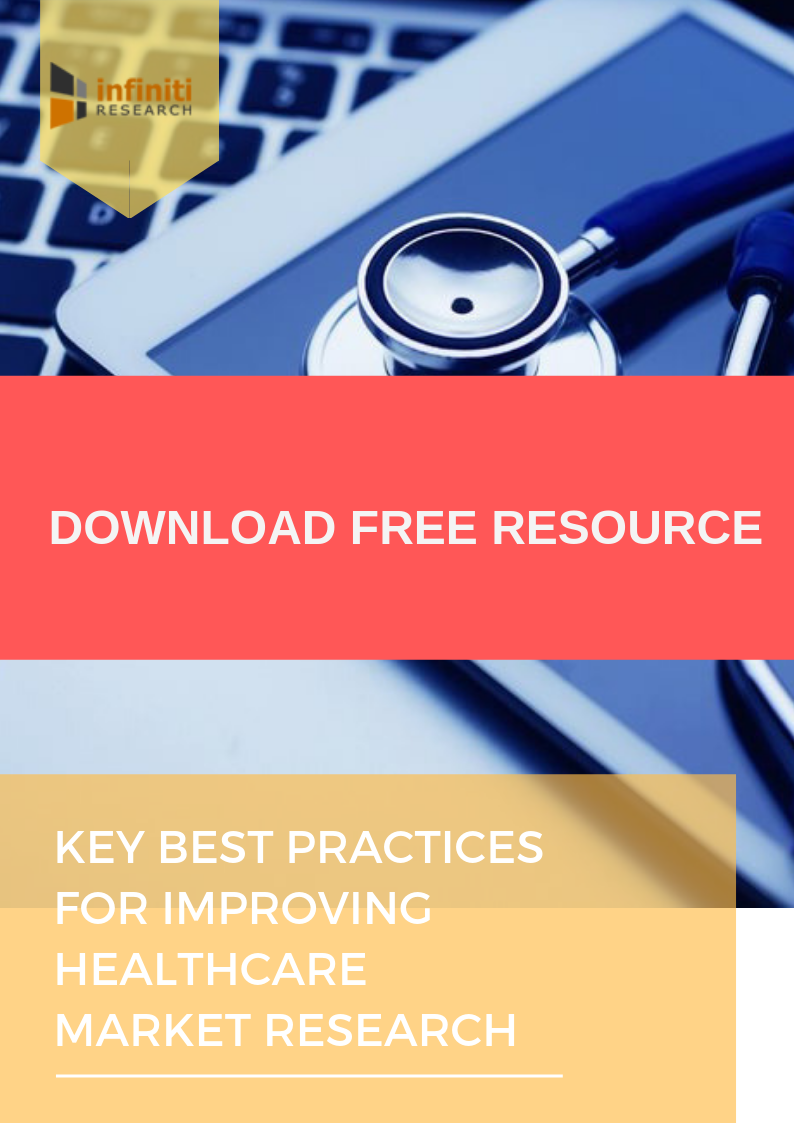 REQUEST MORE INFO to know more about our solutions for the healthcare industry.