Tobacco – people smoke, chew, or sniff to absorb the nicotine in it. The products include cigarettes, cigars, bidis, and more. The tobacco and cigarette production industry faces various challenges in the developed and developing countries. At Infiniti Research, our experts performed a market intelligence study on cigarettes and tobacco production across various regions and below are the key takeaways. Read on to learn more about how the marketability of cigarette and tobacco products will be in the future.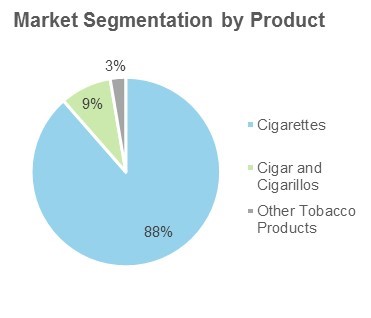 Market Estimates and Forecasts
According to our industry experts, the cigarette and tobacco products industry has been performing well over the past five years, despite regulatory changes. Driven mainly by the cigarette segment, global cigarette consumption is expected to witness tremendous growth. As per our market intelligence report, the global tobacco market is generating huge profits, and the market is expected to surpass US$1,000 billion by 2018 despite the advent of innovative substitutes and various government campaigns against smoking and other tobacco-based products. Our research shows that the largest cigarette consuming countries so far have been China, Russia, US, Indonesia, and India followed by Europe and EMEA.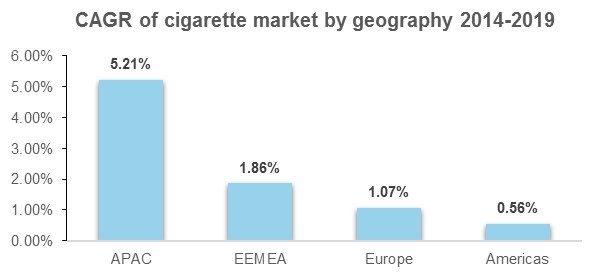 Trends in Developed Vs. Developing Countries
The tobacco market is growing at a steady rate despite the odds of media talking about the health implications of smoking. This is due to a growing number of smokers in the developing and under-developed countries. With increasing anti-smoking campaigns, cigarette sales continue to weigh down on industry operators in developed countries. Consequently, there has been a decrease in adult smoking population globally. At Infiniti Research, our key focus is to offer global corporations insights pertaining to stringent regulations on the sales revenue of cigarette and tobacco products.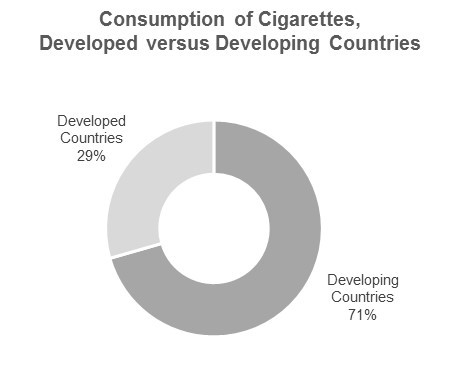 Our research on the cigarette and tobacco production shows that the level of competition among the key players is intense. To stand out in the competition, a tobacco-producing company can consider factors like product innovations, packaging innovations, price variation, and tar content. Many players also consider the design of cigarettes, chemicals in smoke, and innovating smokeless cigarettes to bring about product differentiation. Our global market reports offer industry analysis into the cigarette and tobacco industry at a global level. Our detailed assessment offers a brief description of the cigarette and tobacco market in North America and Australia and the current marketing activities for such products. Read our complete case study here.