"We're moving towards a world where everything is smart, internet-connected, trackable, and linked to everything else" – Caspar Thykier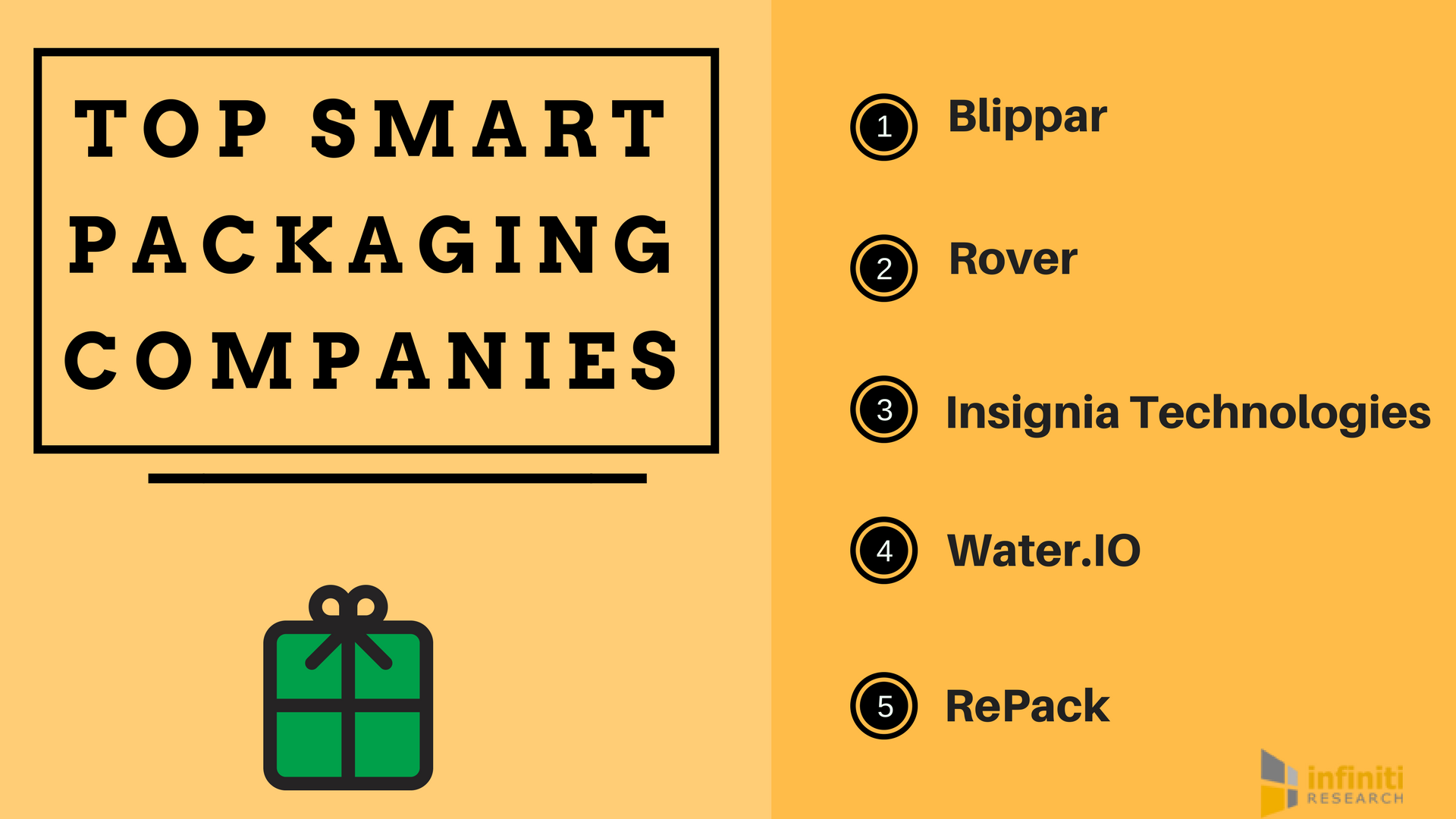 A decade ago, video wristwatches, self-driving cars, and smart milk cartons that order another liter of low-fat milk when their contents go out of date would have been nothing less than a sci-fi fueled vision. Today, the video wristwatch is here, and the self-driving car will soon be here. But as for the milk cartons, the implementation of smart packaging is still somewhat more marginal, for now at least. Smart packaging offers a number of extra functionalities in addition to the traditional three functions of packaging products (protection, containment, and communication). With changing lifestyles and consumers being more demanding, intelligent, and smart, packaging is more focused on several consumer benefits such as food quality, safety, freshness, and information rather than the specific retailer and manufacturer-driven benefits. And with this ground-breaking technology, the packaging industry can work wonders in the future. Here's a look at the top smart packaging companies fr

om around the world and what they are up to in terms of revamping packaging:
Blippar
Blippar, which is based out of the UK, was founded in the year 2011. Blippar is the first markerless image-recognition platform for smartphones designed to convert real-world brands and products into digital experiences instantly. They allow shoppers to check the quality and origins of their food by merely scanning an item with the Blippar app. By scanning the products, shoppers can also access quality certificates, test results, location details, and images of the relevant farm, as well as nutritional information. This provides full supply-chain transparency from farm to fork.
Rover
Founded in 2014, Rover is headquartered in Canada. Rover's platform enhances retailers' mobile apps through contextual relevance. By leveraging the micro-location abilities of iBeacons, the platform understands when a shopper enters a store and which products they are looking at. An app enhanced with the Rover platform can engage shoppers at the time it matters most, simultaneously delivering relevant information throughout their shopping experience.
Insignia Technologies
Insignia Technologies is a Scotish firm that was founded in the year 2012. The company's main product focus is on smart packaging for the food packaging industry. The color-changing indicator that the company uses on its packaging warns when the food starts to spoil by undergoing a dramatic and distinct color change. The patented smart pigments can be easily incorporated into plastic food packaging, creating color changing plastic films that will help minimize food wastage and ensure consumers know when food is fit for consumption.
Water.IO
Water.io was founded in the year 2015. The company invents, patents, designs, and manufactures IoT smart-Packaging solutions for beverage, food, home, pharma, and beauty industries. Water.IO can transform any bottle into a smart container, including those used for beverages, prescription drugs, household cleaners, and more.
RePack
Repack is a company that is based out of Finland. It was founded in the year 2013. The company provides smart packaging solutions wherein the online retailers and shoppers conveniently and easily return delivery packages, which can then be reused. Currently, the company's services are widely being used by retailers and shoppers in Finland. RePack users can return their packaging via the local postal system and get an automatic refund on their deposit.
---

To know more about the top smart packaging companies in the world