What is target market analysis?
A target market analysis is a study used to analyze and identify the target customers and their needs. Leveraging target market analysis will enable companies to figure out exactly whom to market to and what to market. Furthermore, target market analysis also facilitates and marketing and communication efforts of the business. It helps identify when and what marketing channels and materials are most accessed by the potential customers of the company.
But the question here is – how can this data be accurately collected? One of the best methods to do this is through personal interviews with customers. This provides large amounts of reliable data; the company can consider rewarding customers for their time and response. Another great medium to gather information is through social media. In fact, several relevant stats are available that provide information on the potential customers of the business and their demographics.
What is target market?
A target market also called a target audience refers to a pool of customers or potential customers to whom the brand wants to sell its products and services. Target market only includes those customers in a market that a company wants to target, it does not involve the entire population of a particular market. Focusing the selling and marketing efforts on the customers in the target market saves the business time and money that would otherwise be spent on customers who are not potential buyers for the company's products/services.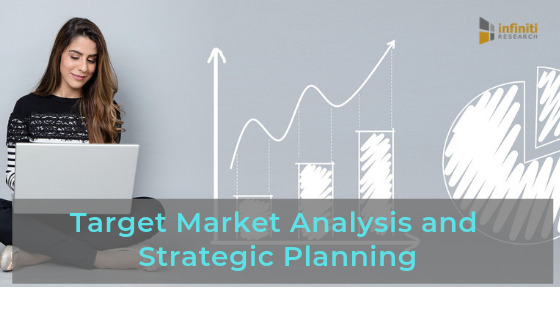 Target market example
Take the instance of a company dealing with lawnmowers and other maintenance equipment. Only a certain percentage of people in a market would show interest in buying such products. In most cases, this would include adult homeowners. This becomes the target market for the company. Efforts must be made to gather as much information as possible about potential customers. In this case, it includes their age, place of residence, and the type of home they stay in. It is also essential to keep tabs on factors including when they shop, the competitors in the market, and also the type of media consumed by the target audience.
Which is your target market and who are your target customers? Contact us to find out.
Best practices
One of the key target market analysis best practices to follow is to focus on data rather than assumptions. While assumptions can provide a general idea relating to the audience's needs and requirements. It fails to provide the whole picture. Consequently, businesses might lose out on opportunities and they might also invest in campaigns that do not return the desired results. Some ways to collect data for creating a target market analysis and formulating target marketing strategies include:
Run social media ads.
Track what competitors are doing and focus on their pricing, reviews, marketing positioning, and other market segments.
Conduct primary research including online and offline surveys, interviews, and focus groups.
Steps
Target market analysis is an integral element of any business plan. This is because it is essential to know who the customers are before businesses can plan their strategies. Experts at Infiniti Research have identified six steps that are imperative for a successful target market assessment:
Step 1: Identify the target market
This step in the target market analysis involves identifying the potential customers of the business in terms of their demographics (age, gender, occupation, and marital status) and their needs and preferences. Then gather the information that is more specific to the company's products/services. This includes finding answers to questions such as the products of the company used by customers and how often they replace these products.
Step2: Divide the market
A company's target market involves several segments. These segments can be based on demographics, geographic location, beliefs and attitudes, and purchasing behavior. In target market analysis, the segments must be divided based on such factors. It helps to reach out to customers more easily and tailor-make products/services to suit their needs.
Step 3: Undertake market research
Market research can either be taken in the form of primary research or in the form of secondary research. Primary research involves collecting information directly through observation or by interviewing the customers. Secondary research, on the other hand, involves gathering information that has already been collected by third parties and using it as a reference to formulate strategies. Market research makes target market analysis more accurate.
Looking for market research solutions to help you gather reliable data from your target method? All it takes is the click of a button. Request a free proposal to learn more about our market research solutions.
Step 4: Choose the markets
The next step in target market analysis is to choose the markets the company wishes to serve. The company may choose to serve as many markets as possible provided they are equipped to meet the demands of these markets. While undertaking this decision, companies must also consider the markets in which their competitors serve and the feasibility of operating in each market.
Step 5: Market projections
Another key step in a target market analysis is to make use of the information gathered from market research to make projections. These projections can be related to who will buy the company's products and in what quantities. It is also critical to consider the likelihood of repeat or loyal customers and the impact of economic shifts on the target market and sales.
Step 6: Examine the results and communicate
The last step in a target market analysis is to create a draft of the entire target market analysis based on the data collected and see how they resonate with the company's business plan. This will also help companies to examine different markets backed by statistical data to help in decision-making. Examine the data and communicate it to the key decision-makers of the company.
GET MORE INFO to know more about Infiniti Research's market intelligence solutions.