The managerial executives at any organization often rely on gut feeling, intuition, and inaccurate data to make important business decisions such as devising new market entry strategies. For the purpose of expansion and guaranteeing organizational growth and success, testing the waters in newer markets is extremely essential.  In order to ensure smooth functioning in new regions, businesses must leverage the insights gained from market intelligence solutions to develop a fool-proof market entry plan. But the majority of the organizations lack the necessary resources and skills required to accurately analyze and assess the growth potential and market landscape. Thus, the top management must direct their efforts towards building robust resources, gain actionable insights from market intelligence solutions and leverage them to devise an effective market entry strategy.

Market Entry – Why You Need to Pay More Attention?
An organization will usually foray into a new market after it has conducted thorough market research, analyzed the existing market conditions, and assessed its impact on their business and overall revenue. To enter a new market, domestic or international, businesses must have a well-thought market entry strategy in place. But how do we devise an effective market entry strategy, you ask? Here's how organizations can make this process easy in just five steps.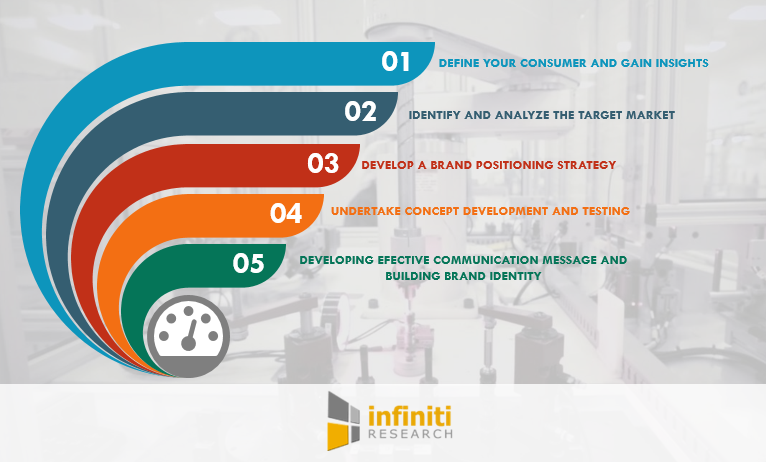 Define your customers

and identify their needs by leveraging insights gained from market intelligence solutions. Typically, at this stage, the management must identify the customer base in terms of demographic, lifestyle, and attitude, to comprehend consumers' behavior
The insights gained through market research will enable them to make strategic business decisions and identify gaps and design a product or market entry strategy accordingly. Based on this, organizations can

decide the market or consumer profile

they wish to target and its impact on the product launch
Next step is to understand the market landscape by leveraging competitive intelligence solutions to finally devise a go-to-market strategy. The management can undertake brand mapping, SWOT analysis, web and social media analytics, and sales analytics to

understand the competition

After the strategy has been developed and the segments and customers have been defined, the organization must

undertake concept development and testing

with the consumer to ensure effective strategy and brand positioning
Once the communication testing is done, the marketers must

communicate the brand identity and message

to its consumer target through cross channel platforms across several mediums and platforms. The market entry strategy must ensure that the right person receives the communication or promotional material at the right time and the right place.