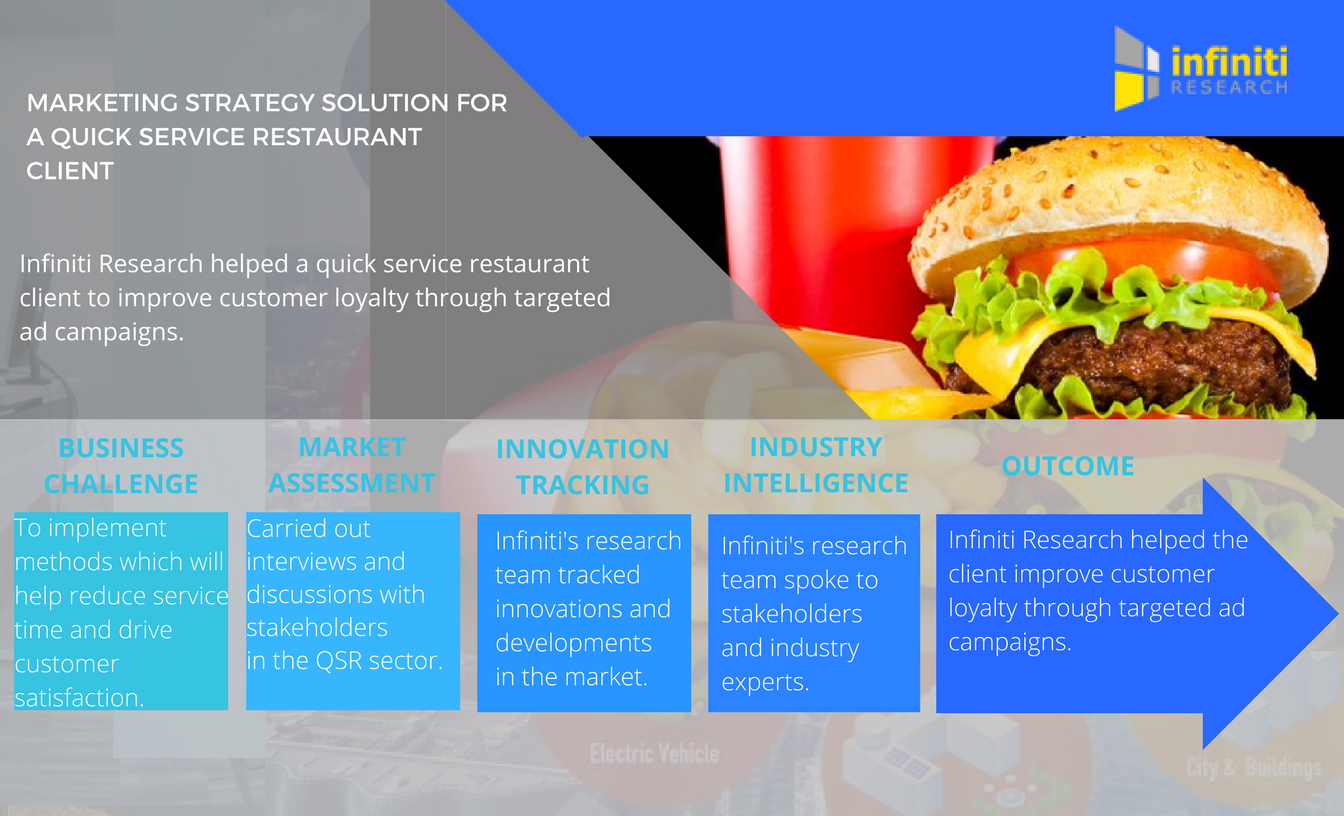 LONDON: Infiniti Research, a global market intelligence solutions provider, has announced the completion of their latest marketing strategy solutions for a quick service restaurant client. The rapid economic growth has created a new market for the quick service restaurant space, owing to the increased demand for convenient, quick serving, and ready-made meals. The high demand and popularity of these businesses can be attributed to several factors like the comfortable dining experience offered at a relatively low price offered. Speed in service, competitive pricing, and convenient locations mark the characteristics of a typical quick service restaurant.
"Marketing strategy helps companies in the quick service restaurant market to focus on customer retention and loyalty to increase the visibility of the brand. Additionally, our solutions help clients in the QSR space develop lasting relationships with their customers while developing ways to improve loyalty and trust with both the current customers and prospects. "says an expert at Infiniti Research.
Request a FREE proposal today!
The solution offered helped the quick service restaurant client to improve customer loyalty through targeted ad campaigns. The solution also helped the client to identify promotional strategies to enhance their profitability and maintain a successful business performance during the recession. Furthermore, the client was also able to divide their end-consumers into navigable segments and develop effective campaigns based on their preferences.
Additional Benefits of The Marketing Strategy Solution
Develop a consistent brand recognition level among the target segment
Build loyal consumers through a strategy of relationship marketing approaches.
To know more, request a free proposal
To know more about how our marketing strategy solution helped the quick service restaurant client, contact our experts.