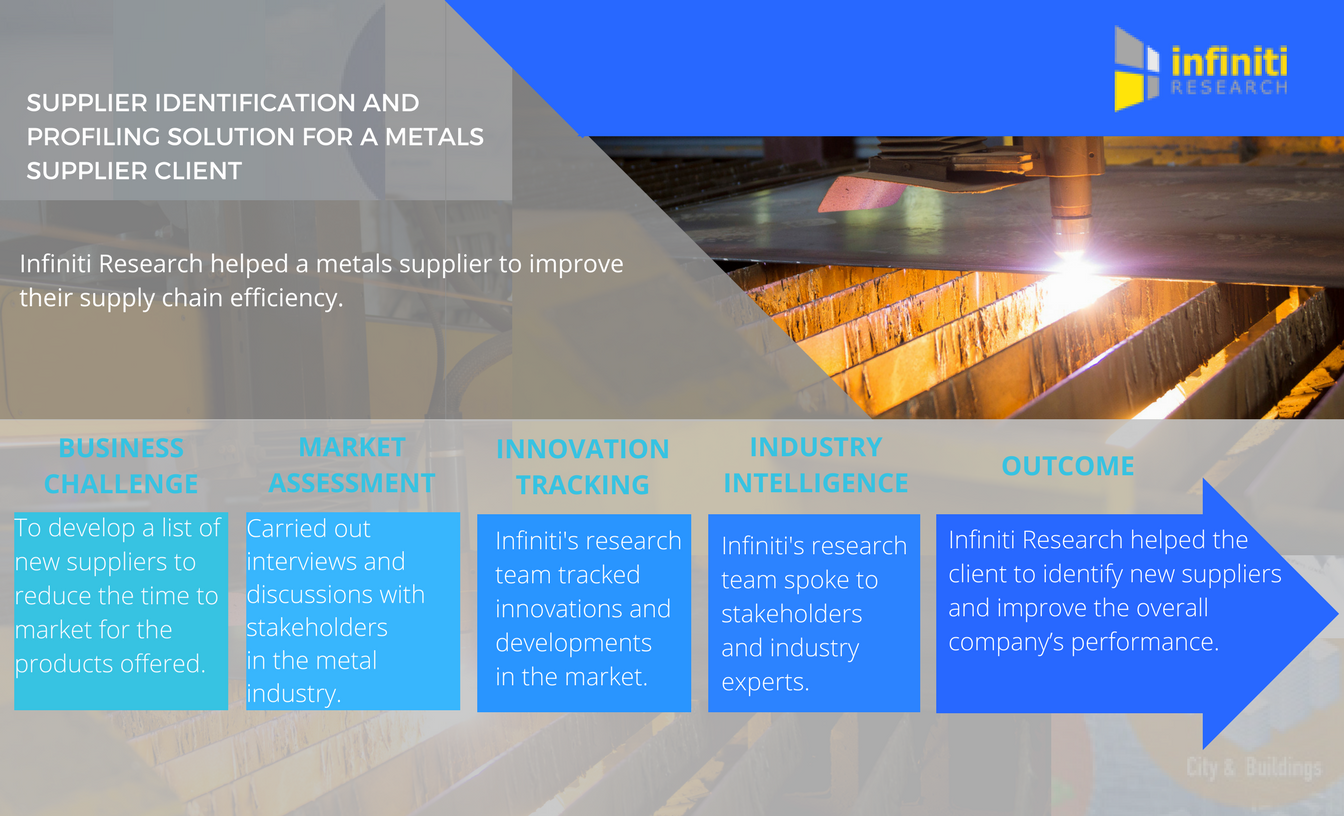 LONDON: Infiniti Research, a global market intelligence solutions provider, has announced the completion of their latest supplier identification and profiling solution for a metals supplier. Due to the recent economic disparity, prominent metal companies are looking overseas to capture new growth opportunities and enhance their foothold in the market. Furthermore, the growing concerns about transparency in supply chain activities are causing businesses to invest heavily in technologies to automate their operations, drive efficiencies, and improve the quality of the products offered. Modern companies in the metals supplier market are also focusing on revamping their service architecture to reduce costs and improve efficiency while meeting the demands of the customers.
"A supplier identification solution helps businesses profile the most suitable suppliers and gain better visibility into the supply chain process. The solution also helps players in the metals supplier market to identify and engage with the right suppliers to improve the supply chain efficiency. "says an expert at Infiniti Research.
Request a FREE proposal today!
The solution offered helped the metals supplier client to identify new suppliers and improve the overall company's performance. The solution also helped the client to reduce the time for delivering the products while meeting the quality requirements
Additional Benefits of the Supplier Identification and profiling Solution
Drive customer demand and build a good brand reputation while meeting the compliance requirements.
Streamline marketing efforts to meet the unique needs of the customers
To know more, request a free proposal
To know more about how our supplier identification and profiling solutions helped the metals supplier, request more info.
---