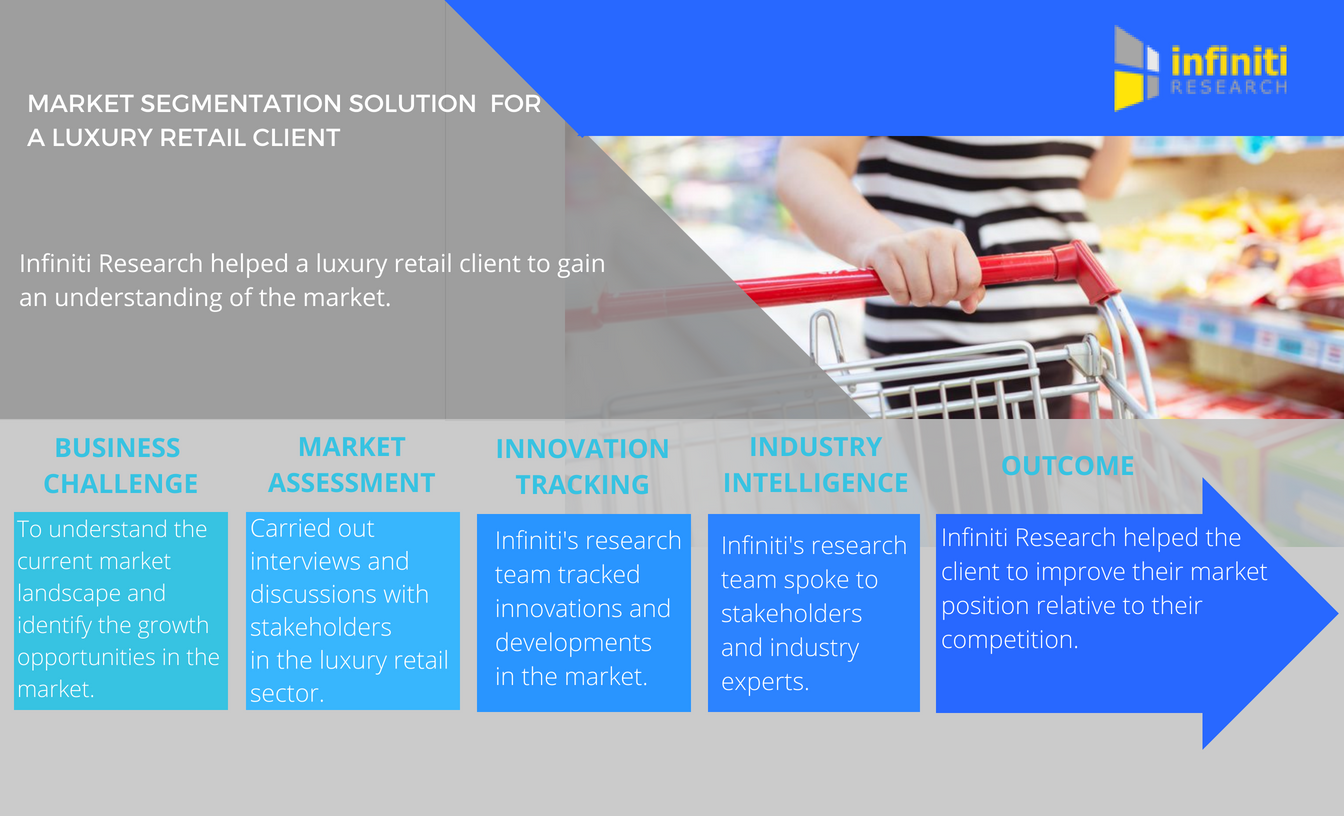 LONDON: Infiniti Research, a global market intelligence solutions provider, has announced the completion of its latest market segmentation solution for a luxury retail client. The global luxury retail industry typically includes cosmetics, watches, fragrances, fashion, drinks, luggage, handbags, and jewelry. The global luxury retail segment is increasingly benefiting from the economic growth in the LAMEA and Asia-Pacific regions. Also, the increased spending power of the customers is expected to boost market growth.
"Market segmentation solutions help clients to innovate in the luxury sector and bring the concept of a 'brandship' store – an evolution of the flagship store, focused more on building brand identity than product sales – to existence," says an expert at Infiniti Research.
Request your proposal today!
Market segmentation specialists carried out extensive research comprising interviews and discussions with leading stakeholders in the luxury retail space to assist them in identifying the potential target segments and implement winning marketing campaigns. This helped the luxury retail client to develop an overall understanding of the luxury retail industry market.
Benefits of the market segmentation
Develop an overall understanding of the luxury retail segment
Help bring innovation in the luxury sector by bringing the concept of brandship stores
To know more,  request a proposal
To know more about how our market segmentation solutions helped the luxury retail client, contact our experts.