Safety is an integral part of any business, and a broad spectrum of personal protective equipment (PPE) are offered by employers across different industries to protect their employees from occupational hazards.
The global market for fall protection equipment is primarily driven by the recent rise in the number of organizations around the world investing time and resources into building a robust workplace safety culture. Moreover, in recent years, the increasing regulatory mandates at workplaces, and growing fleet size of emergency services have also necessitated the adoption of such equipment. In the backdrop of a social system and society that is becoming increasingly aware of risks and constitutional rights to safety and health, several large organizations have meticulously designed a safety system that can significantly boost the company's reputation, consequently leading to a considerable jump in the stock prices compared to the competitors.
A complete fall protection program prevents injuries, saves lives, and makes good business sense. In almost every industry, there are areas where workers are subjected to fall hazards and on-the-job injuries, which can cost employers nearly USD 1 billion per week in payments to injured employees and their medical providers. Therefore, it

is crucial for companies to develop and implement comprehensive fall protection programs in their workplaces to prevent injuries and fatalities. Once a competent person has identified fall hazards, elimination of risks should be the first plan of action. This is typically known as "weeding out the hazard" and involves redesigning of the workplace, work processes, and procedures. However, if this is an impractical solution owing to extensive modifications and cost, fall prevention should be considered next. Fall prevention includes the use of – scaffolds, handrails, barriers and movable platforms – to protect workers who are employed at heights.
Globally, most companies have prioritized worker's safety and have implemented safety guidelines to curb workplace hazards that unfavorably impact operational costs in the form of compensation and arbitrated settlements. Huge costs associated with non-compliance of safety procedures is anticipated to foster the demand for fall protection equipment in the future. Furthermore, a proliferating manufacturing and construction industry in Asia-Pacific and the Middle East is also expected to propel the market's growth on account of rising product demand from the end-use industries. As the fall protection industry struggles with rising product prices and commoditization of products, strategic differentiation of safety products and services will help separate winners from failures in the industry. The competitive landscape for this industry is likely to be very different in 2030, driven by innovation, disruptive business models, and the advent of advanced products transforming the workplace to a connected domain, enhancing worker safety and productivity.
The Business Challenge
The client, a global manufacturer of safety products that helps protect workers who may be exposed to a variety of hazardous conditions, approached Infiniti to assess the fall protection equipment market in Europe. This market assessment engagement would help them identify potential growth opportunities and make key strategic decisions.
The scope of this market assessment study was to offer an in-depth analysis of the market landscape, demand and technology trends, product developments, competitive landscape, and key accounts that would assist the client in

developing a comprehensive strategy for the development and positioning of their fall protection products in the target region. Based on the brief, Infiniti's experienced market assessment team worked synergistically with the client's team, to identify the key customer segments in fall protection equipment market across Europe. Our industry experts also provided actionable insights specific to their current preferences, purchase cycles, buying criteria, need gaps in terms of product offerings, and awareness towards new and upcoming technologies.
Infiniti's market assessment team also tracked the latest innovations and developments in the fall protection equipment market through secondary journals and white papers. Additionally, our market assessment experts also reached out to relevant stakeholders such as channel partners, business executives, traders, dealers, and suppliers to get a holistic overview of the market scenario.
Why Infiniti Research is the preferred partner for more than 55 Fortune 500 Companies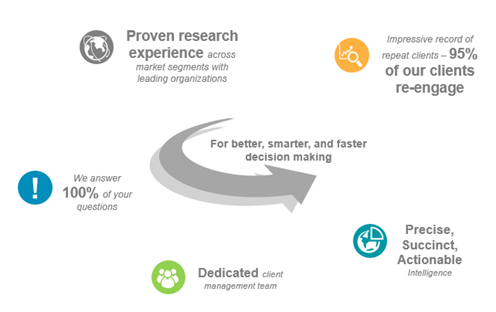 Solution Offered and Impact
An exclusive market assessment team with extensive experience in meeting the various information needs of market-leading companies was assigned to this engagement to help clients understand the acceptability of their products. To address challenges specific to the client's requirements, Infiniti's market assessment team recommended a comprehensive and systematic approach for this engagement. The approach provided a detailed understanding of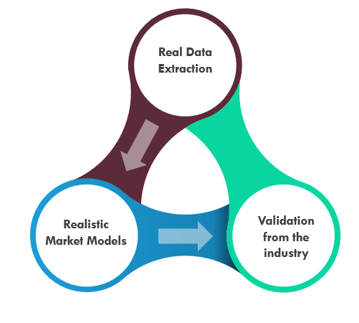 the fall protection equipment market, including an in-depth analysis of the market landscape, key trends, current volumes and market segmentation, potential risks, and regulatory environment, along with a detailed profile of target regions. The market assessment also focused on the identification of major players in the market and shortlisted competitors based on their annual revenues and market shares. Moreover, the research experts also identified the important customer accounts to analyze their current product requirements, purchase decision-making process, pain points, and key stakeholders. An in-depth assessment of key customer accounts in each target region helped the client identify the need gaps that may function as potential opportunity target areas.
Furthermore, the market assessment experts also used secondary research as a major precursor for the study and for gathering relevant information specific to the target market, competitors, and major customers. Secondary research was also used to organize and analyze the relevant published information from a wide array of proprietary and other open secondary sources including industry databases, annual reports, magazines and publications, white papers, company presentations, news aggregators, and industry forums.
In a short span of 10 weeks, the client – a leading manufacturer and supplier of safety products – gained a better understanding of the market landscape and the latest trends and future requirements for fall protection equipment. The market assessment experts at Infiniti provided valuable information on the upcoming opportunities and helped the client develop a comprehensive strategy for the development and positioning of their fall protection products in the target region.
Benefits of Our Integrated Approach?
In about 10 weeks, the client derived immense benefits from our relationship. The client gained a holistic overview of the current market trends, drivers, and challenges associated with fall protection equipment. Additionally, with an analysis of the key trends in the market specific to profitability, growth, volatility and cyclicality, the client benefitted in terms of ROI.
Here are some of the key points appreciated by our clients
Dedicated Market Assessment Portal.

A centralized platform for the collection, storing, processing, reporting, and dissemination of information with the specific purpose of assisting the decision-making process and developing actionable insights. This portal includes comprehensive information on quantitative and qualitative aspects on target markets, competitors and end-users.

Collaborative learning.

We leveraged the experience of our healthcare team and our technical capabilities to enable report-sharing and other collaborative features appreciated by client teams.

Database Access.

Access to a patient database containing information about 60+ medical diseases and conditions, such as patients undergoing treatment, untreated patients, and patients with chronic conditions.

Interactive Dashboard.

Using our portal-based solution for healthcare professionals, we took a design-first approach to problem-solving and helped break through previously held assertions.

Value for Money.

Infiniti's dedicated client management team customizes reports to suit business requirements and offers the best insights for every dollar spent.
A must-read market assessment study for strategy experts and decision makers looking for effective insights on the fall protection equipment market.